Who doesn't like things that are free? And in this case, we've compiled a collection of great listens that are the proper kind of 'no strings attached/no hidden fees' kind of free.
Yeah, we know what you're thinking; 'when I've got access to Spotify for the price of my Facebook login details, why would I care about this list?'
Well, dear reader, because there's plenty of aural delights and hidden gems to be found far beyond the boundaries of your average music streaming service.
A few ground rules though, the following seven releases are all legal, we're not interested in sending you off to some dodgy looking torrent site (that really is I where Spotify et al offer a great alternative) and secondly, they've got to be the kind of thing you wouldn't easily have access to otherwise eg. they might lack a physical release or available in many places other than online.
So without further ado, get your browser busy and keep your ears happy.
New Gods – Beloved
It's rather inexplicable that after releasing their debut five-track EP that New Gods decided to release this gorgeous full-length follow-up online, for free, with little fanfare late last year. What isn't baffling is the tender immediacy of this striking 10-song set.
Beloved is primarily the sound of chief songwriter Dominic Byrne exorcising all manner of demons in a series of achingly raw sonic frameworks, which would be cause for worry if not for Byrne's proven track record for strong music-making as a former member of the defunct Little Red. But don't expect any brightly lit guitar pop here in the vein of 'Rock It', instead it's a sombre, searing listen.
Just listen to the way the bobbing bass and sparsely picked guitar of 'I Love You Too' gives way to the opening line of "I hate myself…" or the no-hoper dirge of partially spoken word track 'Caravan', and you'll begin to understand the emotive heart beating at the centre of the record. You can experience the record's poignant indie rock charms in two ways: grab it right here or head to belovedalbum.com and immerse yourself fully by listening to Beloved as a 'digital cassette' complete with nostalgia-drenched photos. (Al Newstead)
Amerigo Gazaway  – Yasiin Gaye: The Departure (Side One)

This mashup mix has pieced together a collaboration that dreams are made from: Mos Def and Marvin Gaye.
This 13-track freebie features producer Gazaway deconstruct some of Gaye's most recognisable work, taking the samples and reproducing the tracks to fit a pure hip-hop mould. The precision and prowess employed by Gazaway has allowed for a seamless pairing of the Prince of Soul's breathtaking vocals and the Brooklyn-native's unforgettable raps.
The record's utmost pinnacle is the combination of Gaye's all time classic 'Inner City Blues' with Def's 'Travellin' Man', resulting in the flawless 'Inner City Travellin' Man'.  The beauty of not only this track, but the entire download is that it feels like a real collaboration – not just another mashup.
No matter whether your heart lies in the world of soul or in the boroughs of hip-hop, Yasiin Gaye is something you need to spin. Grab it via Bandcamp now. (Joe Harris)
David Byrne & St Vincent – Brass Tactics EP
Following the release of their "eccentric and wonderfully weird" collaborative album Love This Giant, David Byrne and St Vincent went about touring their horn-abetted set around the world (including Australia), resulting in this companion piece; an EP of live recordings that acted as a teaser for said global tour. 
The five cuts therein focus on all the same delights of Love This Giant, namely the crackling synergy between the kooky ex-Talking Head and Annie Clark's left-of-field approach to composition. There's 'Cissus', a glass harmonica-led waltz that didn't make the album cut, a pair of intriguing remixes of Byrne's album highlight 'I Should Watch TV' and the St Vincent-fronted 'Lightning', but best of all are the two final pieces of this five-track puzzle.
Two semi-live tracks, recorded presumably in rehearsals, close the set; St Vincent's 'Marrow' (from 2009 LP Actor) and a sensational rendition of Talking Heads anthem 'Road To Nowhere', in which the strength of an eight-piece brass march lifts the track to somewhere new but just as life-affirmingly  beautiful. Splendid stuff you can get for gratis right here. (AN)
Yon Yonson  – Hypomantra

Sydney artists just seem to kill it when it comes to Australian electronic based music, and exemplifying this notion is Yon Yonson (who you may remember us spotlighting for The Profile).
Hypomantra is the pair's sophomore release and draws inspiration from electronica, hip-hop, indie rock, and even classical music, as the disparate pieces all come together to form one killer feet-moving experimental piece. 
What sets this album above the rest (and is its key sonic feature) is it's eclectic nature, and yet, its seamless delivery spins outward as one holistic, collective piece. Tracks bounce from synth-laden beats to entirely grand piano-driven ballads before charging back to space rock trips and rusty blues samples.
In this, it is rather difficult to highlight one particular track to win you over – our suggestion is to head over to the team's Bandcamp page and play this bad boy from start to finish – then you'll catch what we're kicking. (JH)
Chance The Rapper – Acid Rap

This is a no-brainer. If you still haven't investigated the career-making mixtape by Chicago rapper Chancellor Bennett, even after he's been spotlighted by the tastemakers at BBC and XXL Mag as one of the year's most promising acts, well you're just plain running out of excuses.
Besides, Acid Rap remains the same brilliant kaleidoscopic head-trip its always been since it was first released over a year ago. A colourful journey that rides the grooves of Chance's happy-go-lucky narrative arcs through a variety of sonic landscapes that blend funk, soul, trap, RnB, pop, rap, and a variety of guest stars (Childish Gambino, Ab Soul, Action Bronson) to winning effect. As well as his distinctive delivery and impressive flow, Chance also dips into some singing which – along with the eclectic production – recalls Frank Ocean's Channel Orange. 
Having since used his fame to springboard to greener commercial pastures in collaborations with post-dubstep maestro James Blake, and uhhh, Justin Bieber (who played hype man at Chance's Coachella set), Acid Rap may cost the consumer absolutely nothing but its already reaped a world of returns for Chance The Rapper. Download it here. (AN)
Okkervil River- Golden Opportunities
As fans of the Texan-based folk 'n art-rock favourites will already know, Golden Opportunities is the name of a series of self-released downloads made available by Okkervil River through their website. But there's lots to enjoy from the series for non-fans too, mainly because each 'mixtape' focuses on a series of unique covers.
Though they're now up to Volume 3 in the series (which focuses on 80s covers in honour of the nostalgia of latest album, The Silver Gymnasium) its the first album-length Golden Opportunities that's still the best. There's nods to Joni Mitchell (a pitch-perfect 'The Blonde In The Bleachers'), Serge Gainsbourg (an English language version of 'I Came Here To Say I'm Going Away'), and US piano everyman Randy Newman and his brilliantly ridiculous 'Simon Smith And the Amazing Dancing Bear'.
Also breaking the covers curriculum is a beautiful run-through of Okkervil River's very own 'Listening To Otis Redding At Home During Christmas', a heartbreaking yuletide narrative that proves fronman Will Sheff is as good a music craftsman as any of the songwriters he pays tribute to on this set.
Snap up your digital copy hereand as mentioned, grab Parts 2 and 3 here. (AN)
Run The Jewels – Run The Jewels
If you don't know who Run The Jewels are, let us educate you: meet a hard-hitting collaboration of hip-hop veterans El-P and Killer Mike.
The pair already had a strong working history after having bonded on Killer Mike's awesome R.A.P. Music, and in June of last year, took their teamwork together to the next logical step, with this release, their debut record on A-Trak's Fools Gold Records.
Run The Jewels was met with universal acclaim from critics and fans alike… and it's totally justified. There's 'Banana Clipper' (featuring a guest verse from OutKast's Big Boi that is totally badass), the funky-brass sampler 'Get It' – a gritty grinder, and the opening bass-laden and blisteringly fearful title track. It's just a straight-up assault of classic rap flow against hyped up aggressive sonic backing.
It's almost a crime if you call yourself a genre specialist and you haven't checked this album out. So, without wasting another second, please jump to Fools Gold and download this record for free and enjoy! Plus, part 2 is apparently on the way, so there's no better time. (JH)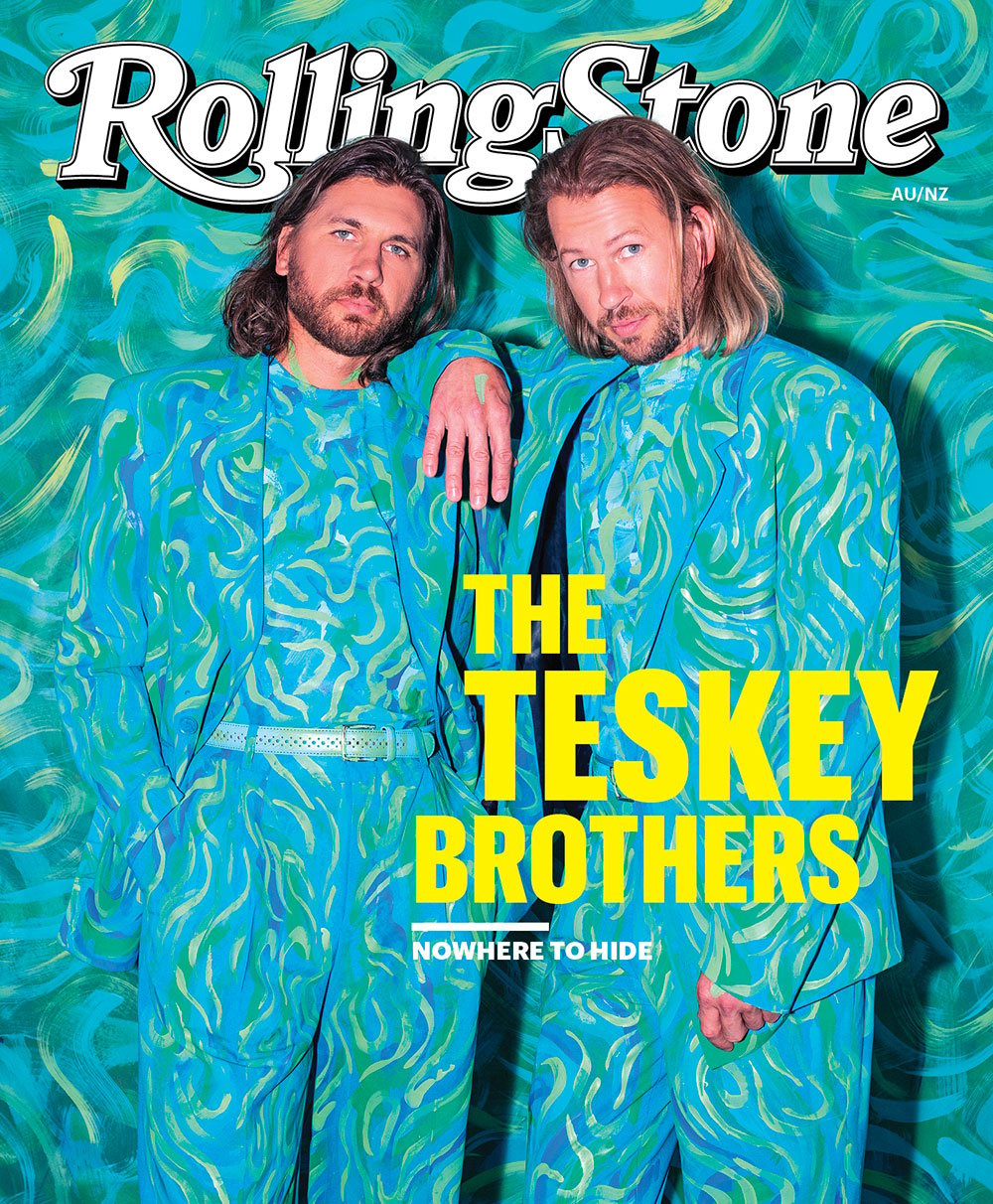 Get unlimited access to the coverage that shapes our culture.
Subscribe
to
Rolling Stone magazine
Subscribe
to
Rolling Stone magazine