Think you're an avid vinyl collector? Well, no matter how far your record fandom goes or as large as your library might be, chances are it pales in comparison to that of Aussie music aficionado Brad Miocevich.
The Perth resident's love of records is best measured not by the one-of-a-kind 30,000 record collection he acquired over a decade ago, but instead by the three-storey property development he's just completed to house it.
Mr. Miocevich first bought the 30,000-sized archive from Perth's 720 ABC back in March 2005 when the radio station sold off part of its enormous library in order to relocate from Adelaide Terrace to new digs in East Perth.
But when it came time to shift the titanic record collection, Miocevich recalls having second thoughts, "I remember thinking 'What have I done!?' It was much bigger than I anticipated," he explained in an on-air interview with 720 ABC.
The formidable library meant constructing an equally formidable glass and steel home to fit it all, but initially, Miocevich's designs for his vinyl library failed to comply with the Heritage Council's application specifications. "We drove past a vacant block in South Perth and we thought '…why don't we just start from scratch and we'll build exactly what we want?'."
After being rejected however, "on the way to a meeting with the architects for a re-design," he explains, "we drove past a vacant block in South Perth and we thought '…why don't we just start from scratch and we'll build exactly what we want?'."
Completed in 2013, the resulting three-storey structure contains 300 metres of shelving around 150mm-thick concrete walls, complete with mezzanine floors and spiral staircases modelled after those at Perth's State Library that "as a young child really inspired me," says Miocevich. One look inside the space is enough to make any vinyl nut drool.
Love The Beatles?
Get the latest The Beatles news, features, updates and giveaways straight to your inbox Learn more
Loading the shelves of the custom-built archive, boasting "eight-and-a-half tonnes of vinyl, six tonnes of glass shelving, and three tonnes of steel", took "about four months," estimates the Perth resident, even with the combined help of his family, children, and their uni mates.
You'd imagine that cataloguing 30,000 LPs was a nightmare too. "It certainly was," Miocevich jokes with 720 ABC, with the collection "beautifully reassembled" to match the station's own three cataloguing systems ("by track, by album, by artist").
The ledgers are stocked with everything from British legends (Bowie, Beatles, Stones, Joe Cocker), Aussie heroes (INXS, AC/DC, Australian Crawl), classics (Elvis, Everley Brothers, Frankie Valli) and some "incredibly rare" historic audio recordings of the Coronation of Queen Elizabeth II, Winston Churchill's funeral, and of a concert held for President John 'JFK' Kennedy from November 13th, 1961.
Also among the 30,000 LPs is a unique copy of 1981 Eurovision winners Bucks Fizz's self-titled debut, stamped with the "bott bott" of band member Cheryl Baker, the then-title holder of "world's sexiest bottom" as Perth Breakfast host Eoin Cameron recounts to Mr. Miocevich in his 720 ABC interview. Listen in full below.
As far as vinyl libraries go, the Perth collector's impressive stockpile is double that of the 15,000 being sold by a UK record store on eBay, but still needs to be 100 times bigger (or a skyscraper-sized 100 storeys) to match the 3 million LPs belonging to Pittsburgh resident Paul Mawhinney, believed to be the largest record collection in the world. Though given the former record store owner's difficulty in selling his library – even for dirt cheap – Mr. Miocevich should be thankful he doesn't have to offload his vinyl anytime soon.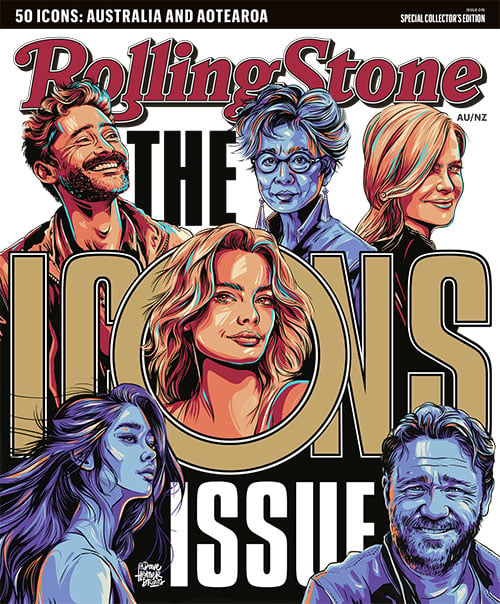 Get unlimited access to the coverage that shapes our culture.
Subscribe
to
Rolling Stone magazine
Subscribe
to
Rolling Stone magazine