At the end of last year we spoke about new national hip hop festival Heatwave which on the basis of the information we were given looked like a disaster waiting to happen. Not only is the genre of music notoriously difficult to navigate even for the most seasoned of promoters but the organisers literally put tickets on sale just a few days before Christmas giving almost no lead in time for the festival.
Heatwave kicks off in Adelaide today before it tours the rest of the country over the next fortnight travelling to Brisbane, Sydney, Canberra, Perth, and Melbourne. We haven't heard any news on ticket sales yet although we still maintain that the organisers will be hard pressed to get the numbers they need.
Outside of ticket sales however the festival has already suffered it's first set back with hip hop collective D12 failing to make their flight from the US. Today organisers issued a statement to fans on the official facebook page letting them know that the group would not be appearing as scheduled saying "Guys even though we're off to a ripper start and every artist KID CUDI, CHAMILLIONAIRE, OBIE TRICE, CRAZYTOWN, TECH N9NE is either here or about to land…we have some bad news."
"D12 have missed their flights and will not be performing tonight as scheduled in SA. We are more bummed than you guys seeing as we've paid them for a current no-show. We are working overtime to get them here on Saturday and have moved BOMBS AWAY over to tonight's slot. D12 VIP holders will immediately be upgraded to an XXL VIP. We will be doing everything in our power to make D12 play even if it is Sunday aftenoon!"
Organisers are now scrambling to get the group on another flight but we've taken a look at the D12 facebook and website and the Heatwave dates aren't even mentioned in their tour dates which if we were the organisers would worry us immensely. It has been notoriously difficult to get US hip hop groups out here in the past; Wu Tang Clan for example had a number of false starts before they eventually made it to our shores.
Promoter Sam Speaight, who had toured everyone from Public Enemy, Method Man, Redman, Lupe Fiasco, and De La Soul recently opened up in an interview with The Vine and talked about the inherent dangers of promoting hip hop acts from the US and how his ill-fated Mos Def tour nearly sent him bankrupt.
"There's a total lack of management expertise anywhere in this end of the industry," he said. "This is the immediate reason that drives these outcomes. The people managing these artists couldn't manage a bet in a casino, you know? Most of the time they're friends. Very rarely are they reputable managers."
"Unfortunately a contract is only as good as one's willingness to go to court to prosecute it," he continued. "If you're not willing to put your hand in your pocket and go to court to get your money, then you might as well scribble some incoherent lines on the back of a napkin and exchange that with your client, and call that your contract."
The rest of the lineup appears to have travelled to Australia successfully and will be playing over the next three days at Heatwave in Adelaide. We'll let you know when we hear more news on D12's whereabouts.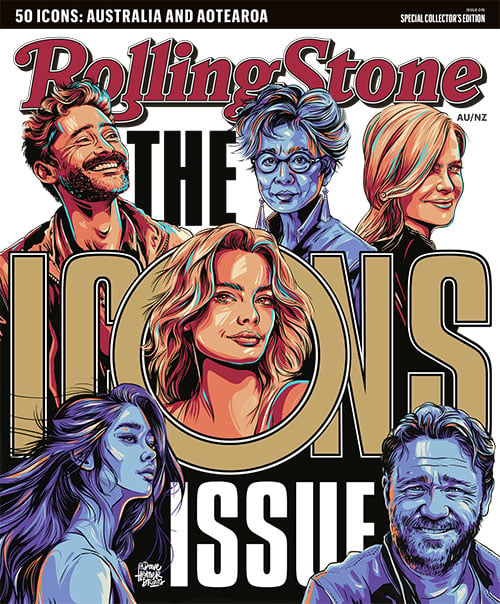 Get unlimited access to the coverage that shapes our culture.
Subscribe
to
Rolling Stone magazine
Subscribe
to
Rolling Stone magazine