Some of Washington's biggest names in grunge have come together to form a new supergroup, it seems.
It's pretty easy to name a huge number of bands to have originated from Seattle's grunge scene. While Nirvana, Pearl Jam, Soundgarden, and the Foo Fighters are big ones, we've also got plenty of related acts as well, including the Melvins, Sunny Day Real Estate, and more.
Likewise, members of these band have also formed or been part of supergroups, with Dave Grohl forming Them Crooked Vultures, Eddie Vedder and Chris Cornell working in Temple Of The Dog, and the Foo Fighters' Taylor Hawkins kicking off his own band.
Now, it seems there might be another band to add to this ever-growing list of related projects.
As Metal Injection reports, Matt Cameron of Pearl Jam and Soundgarden appears to have teamed up with the Melvins' Buzz Osborne and the Foo Fighters' Taylor Hawkins for a new rock trio.
This supergroup appears to have origins in the recent Chris Cornell tribute concert, which featured performances from the Melvins, along with Taylor Hawkins and former Soundgarden members.
Proof of this collaboration surfaced on Instagram earlier this week, with Matt Cameron sharing a pair of (very) brief videos on his Instagram story that featured Hawkins and Osborne in the studio.
While it remains to be seen what, if anything, these recording sessions will result in, the Foo Fighters' Chris Shiflett recently revealed that the group would be taking things a bit easier this year, supposedly opening the door for new supergroups to form.
Despite this, Shiflett recently spoke to NME where he reflected on his 20th anniversary in the band, and noted how the band's performance at the Reading & Leeds festival will be a bit special.
"Technically the end of tour was last fall but we're still doing quite a bit this year!" Shiflett explained. "In this day and age there is no end – and I'm lucky for that."
"But I will say that my 20th anniversary of being in Foo Fighters is coming up in August, so we should definitely have some fireworks and some kinda celebration!"
Amazingly though, this isn't even the first new band that Taylor Hawkins appears to have joined recently, having teamed up with members of Metallica and Iron Maiden earlier this year.
Check out the Foo Fighters' 'Run':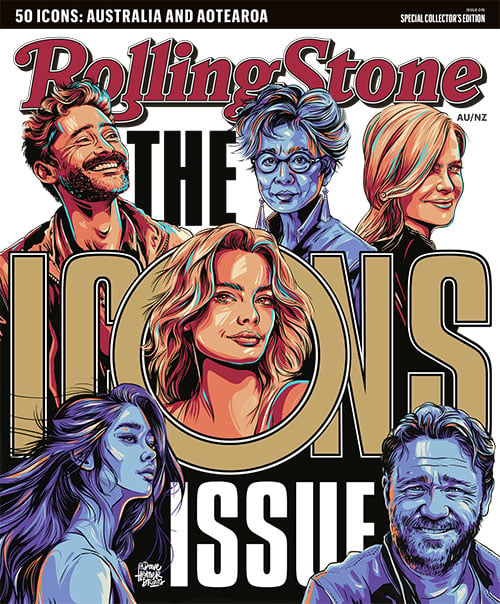 Get unlimited access to the coverage that shapes our culture.
Subscribe
to
Rolling Stone magazine
Subscribe
to
Rolling Stone magazine