Abbe May's new album Kiss My Apocalypse is dramatic and soulful, and pretty sexy.
The first track, Hurricane Heartbeat, sets the scene for the rest of the record. It's simple and effective, designed to draw a listener right in and force them to pay attention.
The song starts like a bated breath, a few hushed heartbeats that lead into the hypnotising atmosphere of Tantric Romantic.
The Perth-born singer obviously has an expert understanding of how drama can be used to make a good song so much better. The voice, the building drums and the distorted guitars all come together into a powerful pulse of sound.
The songstress plays around with humour and sexuality, effectively showing off her range and kickass attitude.
The whole album flows together really beautifully with 'Napalm Baby' riding the line between playful and teasing, exemplified by the lyric "Won't you be my napalm?"
Abbe May is similar to Marina & The Diamonds, in the way her music discusses themes of love, desire and sex but avoids being overly romantic and sentimental.
The title track is a highlight; it builds up and showcases the artist's writing and singing skills. All in all, the album is wonderfully dramatic and sexy. Throughout the process of the record, Abbe May will make you love her and then get bored and stop returning your phone calls.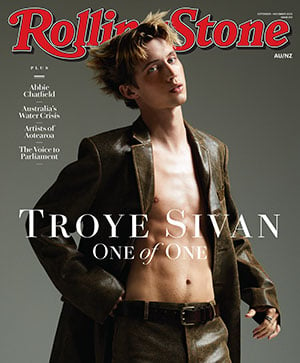 Get unlimited access to the coverage that shapes our culture.
Subscribe
to
Rolling Stone magazine
Subscribe
to
Rolling Stone magazine