David Byrne and St. Vincent (aka Annie Clark) collaborate in a delightfully eccentric, oddball collection of upbeat and downright fun dance-floor ready songs.
Following on from a chance encounter at the 'Dark Was The Night' benefit concert in 2009, Byrne and Clark's process is a true collaboration, with the duo co-writing ten of the tracks, and each penning two tracks individually over the course of two years.
On 'Love This Giant', the pair is loyally backed by an array of brass instruments, adding a new and interesting layer to the album. This constant brass presence never begins to feel intrusive, but rather adds to the quirky and wholly original nature of the songs, breaking the mould of contemporary music and bringing the 'cool factor' back to big and explosive horn sections.
Opening track and heralding single, 'Who', provides a perfect introduction for what's to come, an eccentric and exciting piece of work with a depth that is only appreciated upon repeated listens.
David Byrne's 'Talking Heads' past shines through on many tracks, especially on 'I Should Watch TV', which provides perhaps the weirdest moment of the album, but still somehow manages to exude the coolness that emanates from the pair.
Although an initially bewildering pairing, Byrne and Clarke's voices seem destined to be together, seamlessly melding together to create beautiful harmonies, as well as sharp contrasts, as seen in 'Lazarus', where the pair trade lines in an almost flirtatious manner.
'Optimist' comes closest to St. Vincent's previous solo work, beginning as a quietly melancholic reflection and building into a layered conclusion with the ever-present brass players joining the fray.
Elements from both Byrne and Clark's back catalogues come together perfectly in album highlight 'The One Who Broke Your Heart', an immersive and most importantly fun, experience that just gets better with further listens, similarly to the album as a whole.
In 'Love This Giant', David Byrne and St. Vincent have created something truly special and optimistically unique, an enthusiastically bizarre piece of work that traverses genres and will ultimately have you smiling throughout.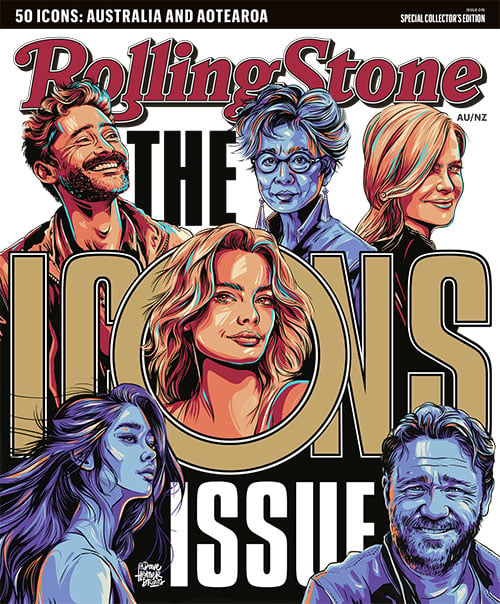 Get unlimited access to the coverage that shapes our culture.
Subscribe
to
Rolling Stone magazine
Subscribe
to
Rolling Stone magazine