When All Time Low revealed they were returning to Australia earlier this year, the announcement was only made bigger by the inclusion of special guests Mayday Parade. 
Formed in Florida in 2005, Mayday Parade swiftly became favourites in pop punk and emo circles, releasing seven albums between 2007 and 2021. Now operating as an independent artist and thriving, the band have released three powerhouse singles in 2023 so far.
Mayday Parade are heading Down Under this month alongside All Time Low – and Lauran Hibberd – to play huge shows in Perth, Adelaide, Melbourne, Sydney, and Brisbane (see full dates below).
Both Mayday Parade and All Time Low have been here before, of course. So with the tour just one week away, we thought we'd ask Mayday Parade about their favourite Aussie touring memories – read guitarist Alex Garcia's answers below, featuring reluctant shoes, lots of shopping, and more.
Alex Garcia's Favourite Australian Touring Memories
DEREK'S RELUCTANT SHOEY
The first one is on the shoey topic. I feel so bad for Derek [Sanders], he usually has to be at the front end of everything. But the crowd one time tried to get him to do a shoey on stage, and he was like: a hard no on that. And everyone's chanting "shoey, shoey!" and then Jake [Bundrick] starts hitting his kick drum to support and egg on the crowd. And it just was like: ohhh no, I can feel the dread on Derek. But also my schadenfreude was kind of kicking in too.
We have so many great memories from playing in Australia, but it's hard for me to think of anything in particular that stands out more than that, The Great Shoey Incident of 2022.
Love Emo?
Get the latest Emo news, features, updates and giveaways straight to your inbox Learn more
I feel it's gotten worse for shoeys too. It was like for years maybe both Australians and Americans didn't know about it. We had no idea, it's like not knowing you have a different word for snow or something, you don't know that this exists. And then all of a sudden everyone realised like: oh wait, you do that. We don't do that. And then all hell broke loose!
A LONG WAY FROM HOME
It's kind of wild to be in Perth, just to feel how isolated it is. I think at one point Derek had even looked up what is the furthest in the world he could be from Tallahassee, Florida, where he lives and where the band's from, and it was Perth! It's kind of crazy to be there and it feels like even though you're in an English-speaking city and country, it really feels like you're the furthest you could be, like you're on a different planet, which is fun in its own way.
SHOPPING & FOOD
I actually also love shopping while I'm there, and I'm most excited about that when we head back. I loved the shopping and the walking around in a beautiful neighborhood in Sydney. I'm excited to re-visit that. And the food too, you guys have good breakfast culture, which is nice. I love breakfast! I always have good memories of eating down in Melbourne in the little laneways. And last time too, I remember I went around to a bunch of vintage shops, particularly in Melbourne and enjoyed that for sure.
All Time Low 2023 Australian Tour
With special guests Mayday Parade & Lauran Hibberd
Presented by Destroy All Lines
Tickets available destroyalllines.com
Wednesday, November 1st
Metro City, Perth, WA
Friday, November 3rd
AEC Theatre, Adelaide, SA
Saturday, November 4th
Margaret Court Arena, Melbourne, VIC
Wednesday, November 8th
Hordern Pavilion, Sydney, NSW
Thursday, November 9th
Fortitude Music Hall, Brisbane, QLD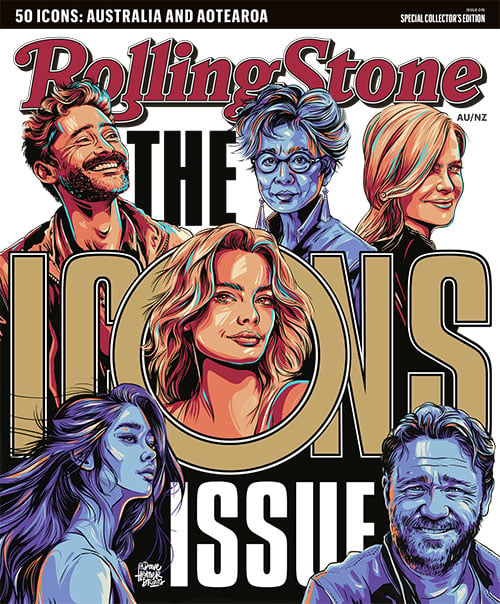 Get unlimited access to the coverage that shapes our culture.
Subscribe
to
Rolling Stone magazine
Subscribe
to
Rolling Stone magazine