Though we're still a full week away from Record Store Day 2015, that hasn't stopped one unscrupulous eBay user from getting on board early and listing over 120 Record Store Day exclusives on eBay, with some prices set as high as $200.
As was first pointed out on Reddit, the tout, who goes by the eBay screen name alicia122011, an account registered back in 2011, has listed some of RSD 2015's most eagerly anticipated releases, including The White Stripes' Get Behind Me Satan 12″ for $150.
Also listed is RSD Ambassador Dave Grohl's own Foo Fighters' Laundry Room 10″ for $99 and U2's deluxe double-12″ of Songs of Innocence, in addition to various 7″ releases from the likes of Bob Dylan, David Bowie & Tom Verlaine, Syd Barrett & R.E.M., Marvin Gaye, and more.
As Death and Taxes notes, while the user has not explicitly violated eBay's selling policies, the listings are certainly shady. For one thing, it's virtually impossible for the seller to possess any of the items they're selling as the vast majority of RSD releases are sent the week of.
Furthermore, allocations of each release are spread across each participating country, so not every store is guaranteed to have even one copy of every release, something done to bolster the excitement and draw of the actual event.
At the moment, there's no indication that the seller is connected to any participating RSD store. In fact, listings claim the items will be available "following April 18th, 2015 Record Store Day". Presumably, the seller is looking to 'fill the orders' on Record Store Day.
"The majority of [RSD] listings on eBay in advance are people who DO NOT have the releases, but are listing titles (some that aren't actually even coming out on Record Store Day, another [sign] they don't have them in hand) in hopes of getting people to pay for them in advance," RSD co-founder Carrie Colliton told the LA Times.
"Then they go out and try to fill the orders on Record Store Day. We think selling something you don't have in your possession and can't guarantee you will have is fraudulent," she added. "If we do find a store behind it, there are serious consequences for the store."
"The advance listings are especially maddening to me because most people on social media assume it's a store behind it, but it's really just someone who feels entitled to make money off the backs of independently owned record stores and their customers."
[include_post id="440256″]
"It sucks, but that doesn't mean we should stop working to grab the world's attention and direct it to independent record stores. The vast majority end up in the hands of customers, who are happy to have a souvenir of the day they spent celebrating their local record store."
The anonymous tout has received considerable backlash from RSD fans on Reddit and elsewhere online. Many argue that such fraudulent listings and the egregious asking prices are an affront to everything Record Store Day is supposed to embody.
Furthermore, this incident will no doubt contribute to the growing concerns surrounding the annual retail event, with many claiming Record Store Day has been overrun with interference from major labels and unscrupulous resellers looking to make a buck.
Profiteering touts have so incensed former Jam frontman and RSD fan Paul Weller that last year he decided to boycott the event altogether. "I am disheartened by the whole thing and unfortunately I won't be taking part in Record Store Day again," he wrote on his Facebook page.
"The greedy touts making a fast buck off genuine fans is disgusting and goes against the whole philosophy of RSD," he added. However, during an interview with Billboard last year, RSD co-founder Michael Kurtz admitted that release flipping is largely out of organisers' control.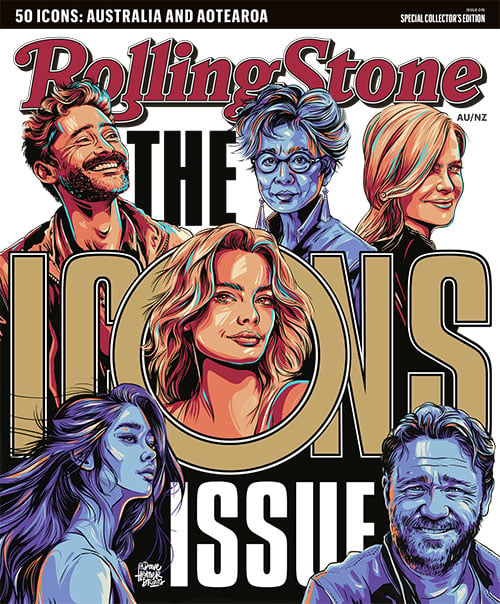 Get unlimited access to the coverage that shapes our culture.
Subscribe
to
Rolling Stone magazine
Subscribe
to
Rolling Stone magazine