Sticky Fingers bassist Paddy Cornwall has taken to Instagram stories to launch a tirade against triple j. In the video, shared on his personal account, Cornwall addresses triple j's "fucking bullshit" playlisting. Whilst assuring them that what they do has not, affected Sticky Fingers operation.
In case you weren't aware, in June last year it was revealed that Sticky Fingers were silently blacklisted from triple j's playlisting.
"I got something to say, that no one else has the fucking cojones to say in Australia," He began. "Triple J, fuck you and your fucking artist repertoire. We don't fucking need you. We don't want you because you play your fucking bullshit and you're a bunch of fucking maggots."
"We're over here in the U.K. doing what we fucking do. You can do what you fucking do. Stay in your corner. Stay in your fucking lane."
"I do not represent Sticky Fingers," Cornwall clarified. "I do not represent Dylan, Seamus, Beaker, Neal, Nadia, none of them, this is me talking to you. Got that? I'm fucking taking over, whether you like it or not."
"I think what the people want is for you to stop being the fucking cowards you are, and address this shit. You have not blacklisted us. You've done nothing, you've just backed out like the bunch of fucking sheep you are."
Cornwall continues to explain that he had previously visited the triple j studios for an interview about the latest single. He then alleges that the radio station never aired the interview because they needed to talk to frontman Dylan Frost.
Love Indie?
Get the latest Indie news, features, updates and giveaways straight to your inbox Learn more
"Turned out we'd be talking about a whole bunch of bullshit," he shared. "I thought that interview was great, I thought I nailed it but triple j never played it. They were like 'nah, we need Dylan to talk.'"
"What was done was done out of Triple J's selfish agenda."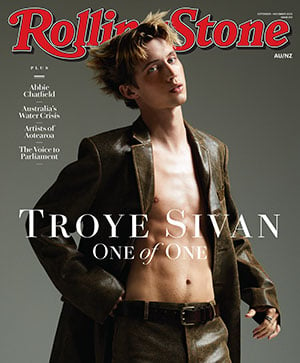 Get unlimited access to the coverage that shapes our culture.
Subscribe
to
Rolling Stone magazine
Subscribe
to
Rolling Stone magazine