It may have been twenty years ago today that Sgt. Pepper taught the band to play, but in fact it was on this day, fifty years ago, that The Beatles first emerged from the legendary Abbey Road studios with their first official single, "Love Me Do."
Though they would go on to become the 'Fab Four' that would inspire Beatlemania and change the face of pop culture as we know it, on June 6, 1962, The Beatles were just like any other fresh-faced band (the eldest being Lennon at 21 and Harrison, the youngest at 19). Possessed with a spark of talent and simply trying to get a leg-up.
In fact the young quartet, including original drummer Pete Best, had been trawling through London with manager, Brian Epstein, in an attempt to woo the record labels into signing them.
Auditioning for the likes of Columbia, Philips and most famously, Decca records, future home of The Rolling Stones. The latter of which rejected them after a fifteen-song, hour-long set on  New Year's Eve of 1961 on the basis that "guitar groups are on the way out." The heads of the label noting that "the Beatles have no future in show business."
The tapes from those sessions eventually secured Epstein another audition six months later, that would unknowingly mark the beginning of one of music's most infamous careers.
The original recording of "Love Me Do", committed to tape half-a-century ago, was one of three Lennon-McCartney originals (along with "P.S. I Love You" and "Ask Me Why") played in a brief audition by the adolescent Liverpudlians to producer George Martin.
Martin was the then-head of an imprint best-known primarily for its comedy recordings, a small label on EMI called Parlophone. In The Beatles' personalised tome,  Anthology (of 2000), McCartney recalls how Martin typically dealt with smaller acts and "was thrown the 'scrag ends', and we were 'scrag ends'.
Love The Beatles?
Get the latest The Beatles news, features, updates and giveaways straight to your inbox Learn more
George Harrison also reminisces upon their first meeting with the producer that would go on to help realise nearly all of the group's recording throughout  their seven-year tenure.
Harrison's first impression of Martin was of his accent, "He didn't speak in a Cockney or a Liverpool or Birmingham accent, and anyone who didn't speak like that we thought was very posh," says Harrison. "He was friendly, but schoolteacherly."
The Anthology book also recounts the humorous initial exchange between the band and the producer,
"When we'd finished playing and we were walking up the stairs to the control room in Studio Two. He was explaining things and he said, 'Is there anything that you're not happy about' we shuffled about silently, then I said, 'Well… I don't like your tie!' There was a moment of "ohhhhh' but then we laughed and he did too. Being born in Liverpool you have to be a comedian."
An audio engineer from the session, Norman Smith noted, "that cracked the ice… and for the next 15-20 minutes they were pure entertainment."
As a result of their sessions, Martin ended up agreeing to sign Epstein's 'guitar band' just a few short weeks later, but also planted the seed that would lead to the unceremonious dismissal of original drummer, Pete Best.
In McCartney's words, "we had a not-very-powerful audition in which [Martin] was not very pleased with Pete Best." Who asked the group if they'd consider replacing him. Though they originally defended Best's position in the band, it was only a few weeks later that one Richard Starkey entered the picture, or as he was better known to the young band – Ringo Starr of Rory Storm and the Hurricanes.
"Ringo was a star in his own right before we even met," admits Lennon, while McCartney remembers they  "really started to think 'we need the greatest drummer in Liverpool' and the greatest drummer in our eyes was Ringo."
Harrison also notes the early chemistry between the quartet, "To me it was apparent: Pete kept being sick and not showing up for gigs so we would get Ringo to sit in with the band instead, and every time Ringo sat in, it seemed like 'this is it'."
Following Best's dismissal from the line-up, they returned, with the newly-inserted Starr, to Abbey Road Studios in September of 1962 to record a new version of "Love Me Do" with George Martin, as the band's virgin single.
Though it was a meagre hit compared to its follow-up, 1963's "Please, Please Me", "Love Me Do" nevertheless cracked the UK Top 20 at #17 upon its initial release and remains the first official recording of The Beatles under Parlophone.
As they say, the rest is history…
The Beatles' impact on popular culture cannot be truly measured, nor their effect and influence on what we take for granted as popular music today. They would become an act whose popularity was previously inconceivable in scale and saturation, and perhaps, will remain the most influential musical act ever.
Particularly given the introduction of the digital world and its increasing ease of accessibility to an almost infinite array of musical styles and modes of dissemination.
But it was within that cramped studio space, where four unassuming young men and two older guides who saw their potential, that the dawn of what was to be the most influential musical outfit of all time was spawned.
It's also startling to think that only seven short years after the audition that was the catalyst to the advent of The Beatles, that same group would return to the exact same facility to lay down their last sessions on the album named after the legendary studio, Abbey Road, only to break up in April 1970.
Leaving behind a legacy that remains as potent today, half-a-century on.
See the fifteen most important moments of The Beatles' career in pictures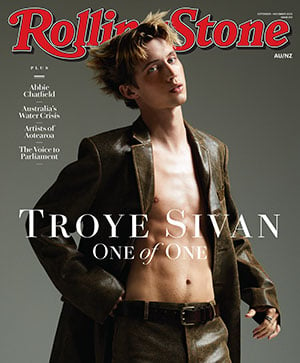 Get unlimited access to the coverage that shapes our culture.
Subscribe
to
Rolling Stone magazine
Subscribe
to
Rolling Stone magazine