Community radio music directors often have an encyclopedic knowledge of local music and an insatiable thirst to keep their ears ahead of the curve. So in this Tone Deaf series, the Australian Music Radio Airplay Project (Amrap) invites music directors to highlight new Aussie tunes that you might have missed.
In this edition, Liz Ansley and Jasmine Dunn, music co-ordinators at 4ZZZ FM, Brisbane, contribute with a selection of tracks currently making their way to community radio through Amrap's music distribution service 'AirIt'.
Check out Liz and Jasmine's selections below and if you're a musician you can apply here to have your music distributed for free to community radio on Amrap's AirIt.
This week's 6 best Australian artists
Ultra Material – Cosmic Anti Stuff
Cosmic Anti Stuff is another example of why Ultra Material are still champions in the shoe-gaze/dream pop genre. They craft pop music smothered in reverb, and yet still allow it to flow steadily and build, with an undercurrent of urgency coursing throughout the songs too.
It's easy to become completely immersed and consumed by Cosmic Anti Stuff if you let it and I'm hoping you do. This record is a gorgeous and current example of why they're still one of the best Australian bands of this genre. (Jasmine Dunn)
'Cleo' by Pink Matter starts off with a heavy electronic feel, like a trickster of a gatekeeper that very quickly unfurls itself again, revealing an intriguingly multi-faceted song. Heavily percussive and bass driven, Pink Matter self describe their sound as neo-soul, but it's so much more than that.
It's clever song writing that builds upon itself as the song progresses, each moment passing, adding another element or instrument into the mix. For a band as young as Pink Matter it's incredibly exciting to hear what more will arise as they continue to push through and explore their own very unique sound. (Jasmine Dunn)
Having spent all of 2018 releasing commanding hip-hop earworms, DOBBY aka drummer/hip-hop artist Rhyan Clapham (who identifies as a Filipino and Aboriginal musician, and a member of the Murrawarri Republic) dropped his incredible EP this month during BIGSOUND, where he blew minds with his live drum/rap performance – and true to form, it delivers.
It's absolutely worth checking out in its entirety, but new break-neck single 'Sick As' is a "sonic showcase of rhythm" and a perfect entry point. (Liz Ansley)
I Heart Hiroshima have always had a unparalleled knack for pulling the heartstrings but this cut, freshly uploaded to AMRAP as part of their newly mashed together EP Spillin' Dreams (a combo of 2016's Spillin' The Light & 2017's Dreamin' Heavy) courtesy of Valve and Italian label Copyu) is another level of cathartic release altogether.
It's a long track, but it's very worth it; a beautifully restrained pulsating build brings you to a really lovely place, and then sets you down gently by the time the song closes out. (Liz Ansley)
Having dropped the first half of her former name (Kimchi), PRINCI emerges with an "ode to self-love and determination" that feels like her most powerful effort to date. Rubbery synths bounce against ice-cool vocals in a frenetic, danceable maelstrom. (Liz Ansley)
A relative newcomer and local favourite of 4ZZZ, Felivand's delicate soul-pop already has an effortless, timeless maturity to it, and 'Same Old' is only her third single. An entirely self-composed and -produced project that continually impresses – this one sat near the top of 4ZZZ's Most Played for weeks after its release. (Liz Ansley)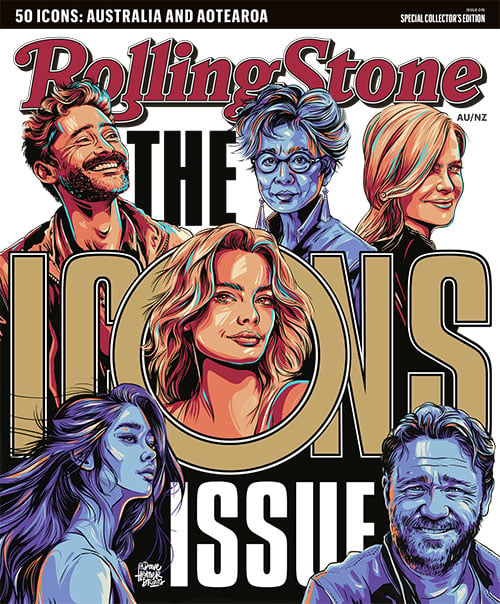 Get unlimited access to the coverage that shapes our culture.
Subscribe
to
Rolling Stone magazine
Subscribe
to
Rolling Stone magazine