In case you missed it, the year is currently 2018. That means it has been ten years since Low by Flo-Rida topped the year end charts in Australia. What a song. What a time to be alive. This got me thinking, what other iconic bops from 2008 have I forgotten about?
It turns out, many. Luckily for you, I have compiled a list of some great songs from 2008 that we really need to think about more often.
Black and gold – Sam Sparro
This song has aged like a fine wine. It truly goes off. Since this song we haven't seen much from Sparro, however the Aussie singer is still releasing music and has written songs for other people including Adam Lambert.
Starstrukk – 3OH!3 feat. Katy Perry
Yeah, this really happened. It's confusing, not great, but still goes off. The Katy Perry verse is also better than her entire last album so that's a bonus.
Get Shaky – Ian Carey Project
This song also stands up as a certified banger ten years on. Ian Carey hasn't managed to make a successful bop since 2008, but really who needs one when you still know all the words to this tune.
Live Your Life – TI feat. Rihanna
This song is iconic for the O-Zone sample alone. Yes, we all really only know Rihanna's bits when we sing along, but it's still fun.
Cry For You – September
Ok so technically this came out in 2007, but it wasn't released here until 2008 so it still counts. This is an undeniable scandi-pop anthem. Paving the way for many of todays scandi-pop queens like Tove Styrke.
Love Pop?
Get the latest Pop news, features, updates and giveaways straight to your inbox Learn more
Sweet About Me – Gabriella Cilmi
Another iconic Aussie music moment. When you google this, the most searched thing is "Sweet about me Amy Winehouse" because apparently lots of people think she sang it. The song was also recorded in Simlish which is iconic.
That's Not My Name – The Ting Tings
Congratulations, it's a bop! The concept of this song is so simple. Looking back now however, it's a shame she never mentions what her actual name is. I've since found out her real name is Katie, and the other Ting is called Jules.
Dog Days Are Over – Florence + The Machine
This was released in December 2008 but it didn't become a big hit until 2009. I'm still counting it because it's a really good song, what more reason could you want.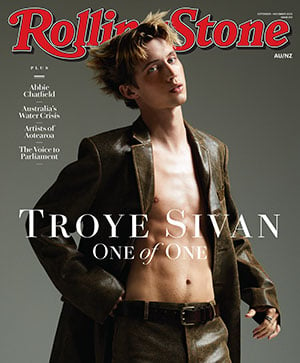 Get unlimited access to the coverage that shapes our culture.
Subscribe
to
Rolling Stone magazine
Subscribe
to
Rolling Stone magazine