Like his avian namesake, Adrian Eagle has soared to great heights in 2019. With his breakout single, 'A.O.K' still cooling on the windowsill, the Adelaide-born soul man released his debut EP, MAMA, on September 20th. But as if that wasn't enough to keep him busy, Eagle is also touring with Tones and I, as well as with Hilltop Hoods, later in the year.
It's been anything but an easy road to get to where he is today, however. Growing up in a single parent family, Adrian struggled with mental illness and other health issues for much of his adolescent life. Finding a refuge in music, his first EP is a testament to the power of positivity.
Adrian Eagle exudes gratitude for the power of life and love, and this is something that his music aims to communicate to the listener, and reinforce to himself.
We sat down with him to chat about his journey thus far.
Your lyrics are quite personal, and often really frank about life's difficulties. Could you shed some light on the Adrian Eagle story that has gotten you here today?
What my EP's about is taking it right back, to Adelaide. I was raised by my mother, so I was raised in a single mum household. I grew up with a lot of issues in my own mind.
Throughout my teenage years I went through a real dark spell, where I just lost the passion for life when I was a teenager. I was pretty much killing myself subconsciously.
As far as my singing life, that sort of happened pretty late but, at the same time, at the right time. I didn't start singing for people til I was already twenty-six years old, and I'm thirty now.
I'm super, super thankful to be alive and to be out here singing for people and releasing projects like that. It's a huge weight off my shoulders to be doing that, and my EP's pretty biographical.
Is the name MAMA a tribute to your mother?
It's got a few meanings but it's definitely for my mum, it's for my girl, it's for her mum. It's also just "mama" as in creation, as in Mother Earth. And I'm the mother of my creation, which is my music. But yeah when I was thinking about names, that was a name that just locked in.
After a really successful 2019, was there a part of you that was really itching to get the EP out as soon as possible?
Oh bro I was so itching to have the EP out. We were just sort of waiting to see whether we could get together a team to get it out with, and I ended up signing with Island Records. They're an awesome team.
So I've been able to get the record distributed and going out through them. It's cool to have a team to put it out with, but these songs are personal.
I've had them with me for the last couple of years. I've refined them all the way up until this year, but they're super personal in the way they're written.
Stream Adrian Eagle's MAMA EP:
There seems to be an undercurrent of staying positive in the tough times, is that something that extends beyond your music?
Yeah I mean that's a reminder for me. I do sing soul music, but it's also positive chants, to help myself, and others obviously, to get out of that negative voice that has been put in my head.
It's definitely to remind myself of how far I've come and to keep on going and to motivate myself to keep on going.
Positivity I think is something that's so powerful. To have it in music is a powerful thing.
What would you change if you could go back to being a teenager in those hard times?
It's the old thing that I wouldn't change anything because it's where I am today. But at the same time I would definitely tell a younger Adrian that there's nothing to really fear.
 Adrian Eagle performing a gospel version of 'A.O.K':
You're touring the US with The Hilltop Hoods later in the year and you featured on 'Clark Griswold'. How'd you come about meeting those guys?
I met those guys in passing in 2016. Meeting them professionally was amazing in 2018. I got the call to come into their studio and had a bit of trial and sort of sang a couple of songs. It happened really quick.
They're legends, absolute legends. When it comes to touring they're athletes. When it comes to life, they're giants of men. They're family men, and that's exactly what I aspire to be, so I look up to them.
Is there anything else on the cards that you can share with us?
I'm going to get into the studio with Island (Records). I can't wait to just really delve in and keep on going and keep on making Australian soul music and sharing the journey.
MAMA is available to stream here

ADRIAN

 

EAGLE

– MAMA EP – NATIONAL TOUR 
Friday, 31 January 2020
Northcote Social Club, Melbourne
Saturday, 01 February 2020
Rocket Bar, Adelaide
Friday, 07 February 2020
Black Bear Lodge, Brisbane
Saturday, 08 February 2020
Lansdowne Hotel, Sydney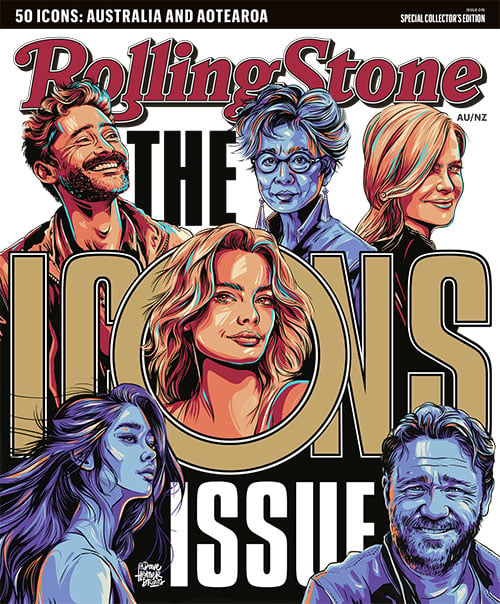 Get unlimited access to the coverage that shapes our culture.
Subscribe
to
Rolling Stone magazine
Subscribe
to
Rolling Stone magazine