The blossoming love affair between music and politics was said to be catching on the homefront in NSW capital, Sydney.
However, there seems to be trouble in paradise for this duo with one of Australia's iconic larrikin musos pulling out of the election race  just as it was beginning to heat up, opting for a "big stage" of a different kind away from the more traditional political spotlight.
Despite a vocalised admiration for musician-come-Labor politician, Midnight Oil's Peter Garrett, Rose Tattoo frontman Angry Anderson has decided at the last minute to keep his politics strictly within the domain of music for now, after removing his candidacy in the Liberal party preselection for the western Sydney seat of Greenway, according to The Australian.
With a conflict arising between Anderson's booked gig as frontman for Rose Tattoo in Perth, and the preselection ballot, which is being drawn on the 9th March, the time to don the Conservative suit will have to wait for the controversial rocker.
Rumours of a move into the merry-go-round of Australian, more specifically NSW, politics were lurking around last year after Anderson joined the National Party in a plan to run for the Gilmore seat on the Southern coast of NSW, at the urging of Senator John Williams.
However it seems a lot can change in just under 12 months, with Anderson having moved to a possibly more centre-right position under the Liberal banner and, up until now, been in contention for a seat in the Outer Metropolitan region of Greenway, as opposed to the coastal setting of Gilmore.
Having been made a Member of the Order of Australia in 1993 for his youth advocacy, Anderson's political views have always been at the forefront, with his position on immigration regulation and the carbon tax having made headlines and drawn criticism. Stating in the Daily Telegraph on Muslim integration:
"We have strict quarantine laws and it should be the same when it comes to cultures that do not want to integrate. We should be very careful about where certain Muslims come from and what they believe. If you come here, you should behave yourself – it's as simple as that."
However, as previously suggested, with a change in political partie, his position on this issue has apparently softened in the past few months, after having participated last year in the SBS reality show Go Back To Where You Came From, as reported by News Ltd, Anderson admitting:
"My view [has] changed drastically…I no longer see them (Hazara asylum seekers) as criminals, I see them as people driven by a desperation you and I simply can't understand. You've never been hunted because of your religion, neither have I."
Yet none of that matters now in the purely mover-and-shaker context of parliament politics, with Anderson having conceded to Liberal candidate Immigration lawyer Jayme Diaz's numbers amongst the preselectors.
Confessing to feeling "crushed" by the popularity swing in his liberal rival's direction, Anderson's pragmatic response, according to The Australian, has been to commit to his band and support the touring Guns N' Roses – after the unfortunate pulling out of The Angels, following lead singer Doc Neeson's difficult battle with brain cancer.
However Anderson is not willing to say die to a possible political career at the bench, believing his "even view of things" distinguishes him from others, stating he may run for the 2015 state election .
"I wouldn't say I have a foot in both camps, but I understand both sides and both sides understand me as a person who's in the middle," says Anderson.
With 2013 being a big year for national and state politics, a voice somewhat in tune on both sides of the political spectrum would have made for an entertaining listen.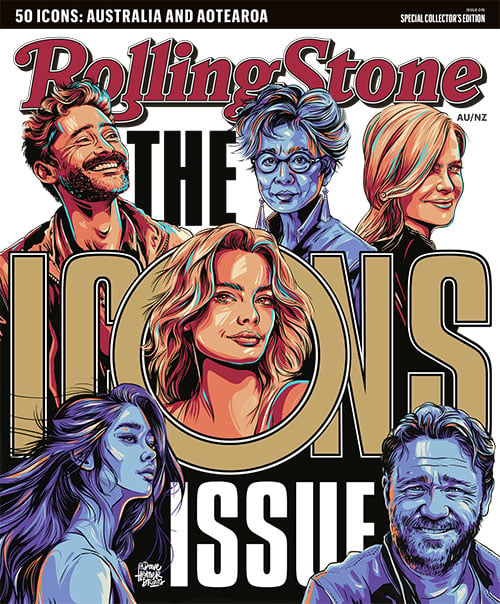 Get unlimited access to the coverage that shapes our culture.
Subscribe
to
Rolling Stone magazine
Subscribe
to
Rolling Stone magazine