We all fantasise about being rich and all the things we'd do. Those of us with slightly lower expectations for our lives fantasise about people who are already rich just doing cool stuff we'd like to see done.
A few months back, we noticed that a very cool-looking old pub in Sydney had gone on the market and urged the various multimillionaires who read our publication to consider purchasing the space and turning it into a music venue.
We've also previously wondered out loud why some cashed-up, Richard Branson-style renegade can't just use all of his money to lobby the government, a la George Soros or the Koch Brothers, and get them to nix the lockout laws.
Well, hope springs eternal. As The Guardian reports, Scott Hutchinson, chairman of Queensland's largest private construction company and live music fan, is prepared to "bankroll whatever is necessary" to get rid of the state's new lockouts.
Hutchinson, who's a benefactor to the Labor party and a member of the CFMEU (Construction, Forestry, Mining and Energy Union), said he's given up on lobbying the government and is instead looking to rob the government of votes with a full-blown political campaign.
"I've tried to change things internally the quiet way but you're not going to," Hutchinson told The Guardian. "All you can do here is ram through." Lockouts came in to place in Queensland last week.
The measures will mirror those currently in place in Sydney. They will ramp up next February with the introduction of a 1am lockout, a ban on liquor shots after midnight, and other measures that will make them amongst the most restrictive late-night laws in the country.
Hutchinson co-owns Brisbane music venue The Triffid with former Powderfinger bassist John Collins and his family boasts a fortune valued at $260 million. However, Hutchinson said The Triffid, which does not operate with a late-night license, would not be affected by the lockouts.
"It's negative for me to be the poster boy for all this crazy stuff," he said. "For me, this is isn't about money. I'm not going to make more or less money out of this. This is about Brisbane."
"And of course [the lockout] doesn't apply to the casino. It's so cynical. They don't care about music but they care about money," he continued. "How are you going to do it? I tried to get it stopped on the floor."
"I help the Labor party a lot and I've been a member of the CFMEU for nearly two decades and most of them are not in favour of it."
[include_post id="480616″]
"This is all about one doctor whose vote they needed … That's all it's about," Hutchinson added, referring to cabinet member Anthony Lynham, a maxillofacial surgeon, who was a vocal proponent and campaigner for the lockout laws.
"And the people they're treating so shabbily at the moment are their supporters, which is generally the music industry, and the arts in general leans towards Labor," Hutchinson said. "But the Liberals are going to take it from them."
"Brisbane's a real incubator for music at the moment and they didn't consult us at all about this, they didn't consult the music industry one bit, they didn't care less. They've taken those people as Labor voters and they won't change their vote. Well, they will."
"Young people are already turning. This is going to give Labor a stupid look for the next decade if they're not [willing to change policy]." Hutchinson insists he's going to put his money where his mouth is and doesn't want Queenslanders to wait until it's too late to get riled up.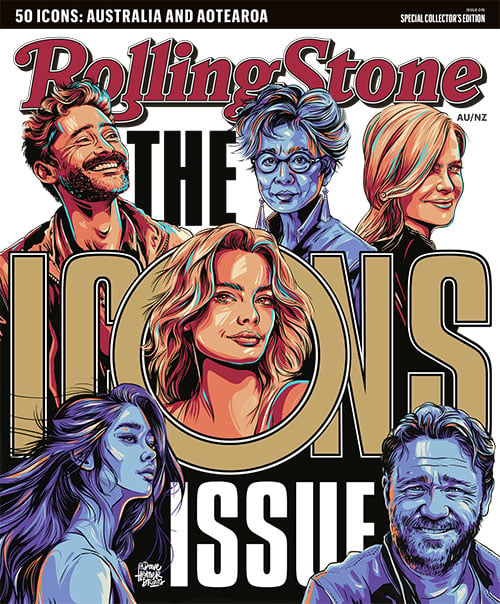 Get unlimited access to the coverage that shapes our culture.
Subscribe
to
Rolling Stone magazine
Subscribe
to
Rolling Stone magazine