Australian rock band Bad//Dreems has announced that they will release of their highly anticipated new album 'HOO HA!' on May 19th.
The band's fourth studio album is expected to be a departure from their previous releases, featuring a more experimental and diverse sound.
In even more good news, the band also dropped the lead single from the album, 'See You Tomorrow' today. The song features the signature gritty guitar sound and raw vocals that Bad//Dreems is known for, while also incorporating elements of punk, post-punk and garage rock.
The track's lyrics are a stream-of-consciousness exploration of the surreal and absurd, with vocalist Ben Marwe delivering quick-witted and surreal one-liners that reference childhood memories, Eastern Russia, and Australian TV personality 'Kochie'.
The accompanying music video for 'See You Tomorrow' was filmed on a farm in the rural suburb of Glenorie, NSW and directed by young filmmaker Kaius Potter. The video features a cast of characters that includes hooded teens, a mobility scooter, a pokie machine and "cock-and-ball" tattoos, which serve as markers of a fully charged, unflinching bullseye of a film clip. The video utilizes cultural symbols and dream-like theatrical installations to create an irreverent and charged visual experience that perfectly captures the chaos and energy of the song.
Bad//Dreems have been a staple of the Australian indie rock scene since their formation in 2011. The band has built a dedicated following with their no-frills, honest approach to rock music, and their willingness to explore new sounds and styles. With the release of 'HOO HA!', Bad//Dreems are poised to continue their upward trajectory and cement their place as one of Australia's most exciting and innovative rock bands.
"We're in this for the long haul, and we don't ever want to start going through the motions," Cameron notes. "Nor do we ever want to stop," the bands guitarist and songwriter Alex Cameron said.
For more on this topic, follow the Rock Observer and the Indie Observer.
Check out 'See You Tomorrow' by Bad//Dreems:
The writer used AI tools to publish part of this article. The Brag Media relies on journalists to fact check & edit all articles regardless of any AI tools used.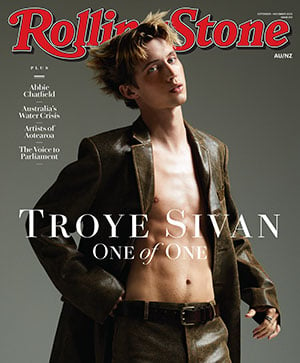 Get unlimited access to the coverage that shapes our culture.
Subscribe
to
Rolling Stone magazine
Subscribe
to
Rolling Stone magazine