Beard love was spread to the max on Friday night at the Adelaide Uni Bar as bearded brethren gathered to celebrate the launch of The Beards third album, Having A Beard Is The New Not Having A Beard. Scores of eager fans were turned away from this sold out gig (don't worry only those without beards were denied entry).
First warm up band, The Stiffys' facial hair left a lot to be desired. However, dressed up as sailors and singing entirely about erections this Melbourne two piece almost made up for their sub-par stubble.
Luckily six out of eight members of warm up band number two, Dr Piffle & The Burlap Band, had beards (note: one band member was a woman). Complete with rhythm stick and wash board players, the band brought with them an exciting fusion of country, rock and folk. Although they were the only 'serious' band of the night Dr P & Co. fit nicely in the middle.
Beards groomed and ready, the main attraction took the stage. As the four hirsute gentlemen emerged there was an obvious change to the band. Bass player Nathaniel Beard's trademark forked beard had grown into a full bushman style number.
The new album was the main feature of the set but there was still time for a few, older crown favourites off the 2010 release, Beards, Beards, Beards such as 'If Your Dad Doesn't Have You've Got Two Mums' and 'Beards Across Australia Unite'. Audience participation was heavily encouraged; but only by those who had beards. Front beard, Johann Beardraven also managed to explained what happened to the Kings Of Leon: "they shaved off their beards and now they're shit!"
The new tracks were enjoyed by the bearded and the non-bearded alike. Largely they seemed to have more of a heavier, rock feel (kind of 80s in parts) than some of the older more folk/country based tunes. Johann's mad saxaphone solos were, as always a highlight of the night.  Branching out from singing only about beards the song, 'Beard Accessory Store' takes a look at the chalenges of owning a small business. The already popular number, 'You Should Consider Having Sex With a Bearded Man' got many of the ladies in the audience thinking about what's really important in life.
For their encore The Beards played another new song, 'There's Just Nothing Better Than Having A Beard'.  The audience was truly satisfyed and many bearded fans lined up to buy their own copy of the new album. Three albums in and with legions of fans behind them, The Beards are clearly one of Adelaide's favourite acts. Apart from being witty, original and bearded these guys are seriously good musicians, with a simple message to share: "A wizard needs a beard, a pirate needs a beard, a hippie needs a beard, and YOU, YOU NEED A BEARD!"
– Brittany Chatburn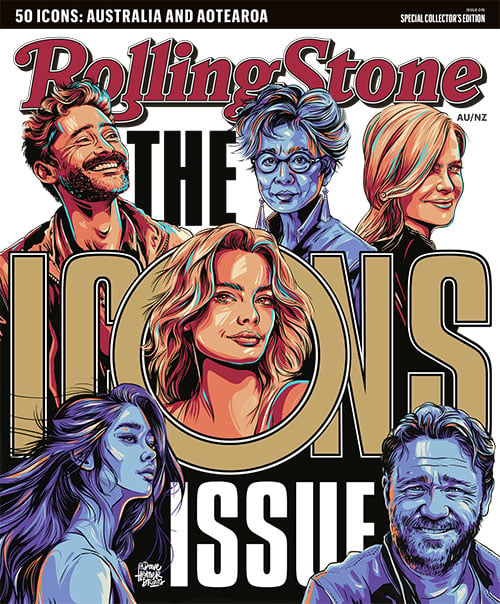 Get unlimited access to the coverage that shapes our culture.
Subscribe
to
Rolling Stone magazine
Subscribe
to
Rolling Stone magazine