This year's Hottest 100 result has seemed like it's been almost wrapped up for months now, with one track well out in front of the pack and the odds-on favourite to take the gold (although we're not talking about actual betting odds, by the way, because betting on the Hottest 100 can fuck right off).
Flume's mega-hit with Kai, 'Never Be Like You', has seemed like an absolute lock to nab its writer some triple j honours to go along with his impressive ARIA haul. But, if a new prediction is to be believed, a late contender has emerged from the depths to strike at the final moment, much like her namesake: Amy Shark.
Amy has leapt onto everyone's radar of late with her new number 'Adore', helped along recently by a stripped-back performance on triple j's own Like A Version, and it could just be the track to swipe Flume's crown at the last minute.
Slick new stat-tracking website 100 Warm Tunas is the latest crack at trying to spoil the fun predict the winner of the countdown, and Amy has recently jumped into the top spot on the back of a wave of online support.
Created by Nick Whyte, the site follows on from the work started in 2013 by Warmest 100, and uses some pretty clever tools to predict the winner and the 99 tracks that follow. You know how all of your mates are sharing images of their top ten picks online? 100 Warm Tunas hunts down every image hash-tagged with either #hottest100, #triplejhottest100, #triplejhottest1002016 or #hottest1002016, and then analyses the screenshots to grab everyone's selections, compiling them into a list and handy Spotify playlist.
At the time of writing, 28983 votes have been counted from 4066 images, working out as a sample size of just under 2% of the vote. But is this sample, taken solely from one source, really enough to predict the winner? Could the votes shared on another platform like Facebook – or not shared at all – be different enough to provide a different result?
"As it currently stands I'm pretty sure that Flume's going to top it," Nick told Junkee. "Adore being up at number one, I don't know about that. You can see that Adore has got 25 more votes than Flume, but that's really nothing. 25 votes in a two per cent sample size, that can swing heaps."
So, maybe it could end up being pretty neck-and-neck, but there's no denying that Amy Shark is putting up a strong fight that few would have seen coming. Either way, Nick stands pretty strongly behind his own predictions.
"I did this sort of thing last year, and shared the results with five or six friends," he says. "Last year I got the top three, and if you don't count the order of the top ten I got eight out of ten."
That's not a bad result at all, and bodes well for other acts who look like they could crack the top ten. Strong contenders Illy and Vera Blue are currently pegged at #6 with 'Papercuts', Childish Gambino is looking the goods with 'Redbone' at #5, and Violent Soho's 'Viceroy' is sitting very pretty at #4.
Perhaps the most biggest result would be meteoric talent and former busker Tash Sultana nabbing third place with 'Jungle', which would be an amazing result for her expected Hottest 100 debut. Notably, AB Original's Australia Day protest anthem 'January 26' would fail to crack the top ten, but is looking like having a strong showing regardless, currently sitting in 16th spot.
Only time will tell how the countdown is going to pan out but, even if the predictions still end up being a bit off this year, it's surely not too long until we've hit the point of absolute clairvoyance – all with a cheeky bit of code and a touch of audience participation.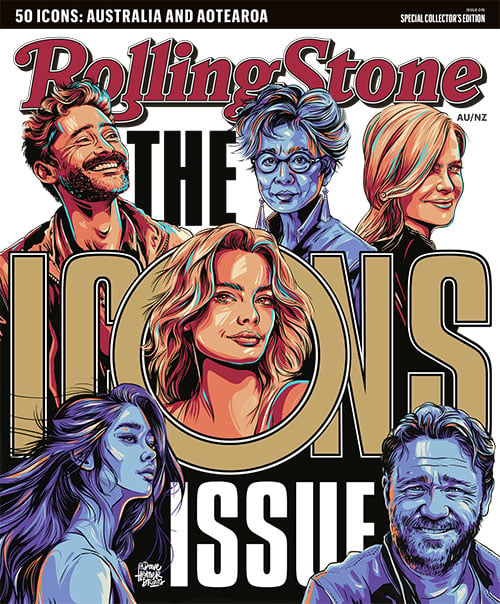 Get unlimited access to the coverage that shapes our culture.
Subscribe
to
Rolling Stone magazine
Subscribe
to
Rolling Stone magazine