Corey Taylor and Chad Kroger's beef was the hallmark of 2017. The beef was ignited as Chad Kroger made a few bold statements about Slipknot, eventually erupting into a back-and-forth insult-fest between the two. Who could forget Corey Taylor's gnarly bars, calling Kroeger  "Captain Ego from Planet Douche"? It was truly iconic time in rock music history.
Now, in a recent interview with, Taylor has revealed that he no longer believes that Nickelback are the "worst band of all time". The Slipknot frontman noted that the baton has been passed onto tepid pop overlords Imagine Dragons.
"They are passing the baton to Imagine Dragons," Taylor said, adding, "And I love it."
"[Imagine Dragons are] awful, so that's cool," Taylor continued. "And they're from Vegas so I'm gonna go home to protests. Can't show my face in this town now. Yeah, people are slowly coming back to appreciate Nickelback and then just turning their irksome ire towards Imagine Dragons.
Imagine Dragons have had an unfortunate chokehold on the mainstream radio over the last few years, threatening the world with synth-laden messages of hope that've somehow been interpreted as "rock".
At the end of the day, Corey Taylor can say whatever the hell he wants. He could literally curse my entire ancestry path and I'd still bid for rare Slipknot masks on Ebay for exorbitant prices.
Slipknot are currently teasing fans with a drip feed of info surrounding their upcoming new album, which Taylor recently described as being "dark and vicious". 
Watch: Corey Taylor slams Imagine Dragons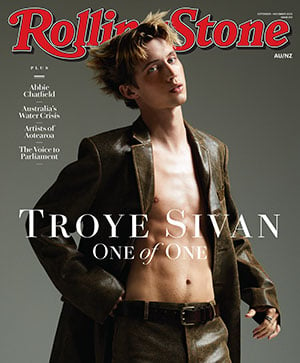 Get unlimited access to the coverage that shapes our culture.
Subscribe
to
Rolling Stone magazine
Subscribe
to
Rolling Stone magazine