Music is all about personal taste, and sure, one person's favourite artist is another's worst nightmare. However, some artists just go a bit too far (or indeed not enough) and can deliver albums, performances and singles that are universally acclaimed as crimes against music. The Tone Deaf jury says they're all 'guilty as charged', Your Honour!


10. Billy Ray Cyrus
Not only did his loins bequeath bong smoking tween pop star Miley Cyrus to the world, the 'country & western' singer/songwriter also gave the world one of the worst songs of all time, 'Achy Breaky Heart'. If you haven't heard the 1991 smash hit, please take our word for it – there's no need to go looking for it.
9. Kevin Rowland – Dexy's Midnight Runners
Rowland was self-admittedly not too well in the top paddock when in 1999 when he decided to release an album of covers, entitled My Beauty, the cover of which showed him wearing heavy makeup, women's lingerie and a dress. It barely sold 500 copies.
8. Vanilla Ice
Inexplicably, Vanilla Ice hit the big time in 1990 with his Queen & David Bowie 'Under Pressure' sampling tune 'Ice Ice Baby'. Achieving chart crossover partly because he was a white guy that could rap, time has not been kind to the one hit wonder's legacy – although in recent years it has become 'ironic' to like him and the Virgin Festival several years ago in Australia saw massive crowds when they brought him out to perform.
7. David Bowie & Tin Machine
Following on from the worldwide smash hit of 1983's Let's Dance album and world tour which he backed up with 1987's ambitious Glass Spider tour, David Bowie decided he needed a new creative outlet. Hence, he formed a rock band called Tin Machine. Initially attempting a sound akin to his new favourites, the Pixies, the band members dragged him in a hard rock direction. The album and follow up flopped, critics panned it and fans universally said "this sucks".
6. Linda McCartney & Wings
While having to live down the fact that they were never going to eclipse The Beatles' reputation, Wings certainly had their moments, particularly some choice Paul McCartney song writing. Alas they perpetrated that old musical crime of letting McCartney's wife Linda join the band. (Actually the rest of them probably had no choice). Hence fans were subjected to Linda's squawks on stage, which often were akin to the noise of a goose being strangled.
5. Yoko Ono
Ono has committed so many musical crimes solo, with the Plastic Ono Band and The Beatles; one could argue that she is guilty of musical genocide.
4. Tiny Tim
Admittedly the American ukulele player had a cult following for his cringe-worthy schtick which involved playing covers on a ukulele which were sung in a high falsetto, but most music fans saw his act as criminal.
3. Milli Vanilli
Taking two young model/dancers he found in a Munich club, music svengali and producer Frank Farian made them the face of his new pop act Millli Vanilli. Launched on to an unsuspecting American market with their cheesy overproduced pop songs, the group took the charts by storm with their debut going six times platinum and winning a number of Grammy and American Music Awards. Only problem was that they couldn't sing and hadn't sung on any of their tunes. Once they were busted lip synching they suffered a humiliating backlash and fall from grace.
2. Kenny G
A haircut that looked like a permed kitchen mop sitting above his head, Kenny G had a brush with fame playing alto saxophone over MOR chord progressions. He was much loved by housewives addicted to Valium, as well as the people that programmed the piped music for elevators, hotel lobbies and supermarkets; but clearly guilty of heinous crimes against music.
1. Celine Dion
The Canadian singer may be able to hit some high notes, but even the biggest music snobs amongst us have been subjected to some of the biggest crimes against music perpetrated by this woman. Her diva antics, her screeching voice and the way she performs some of the soppiest ballads ever written make her guilty of committing some of the most horrific crimes against music ever.

[include file="slideitem.php"]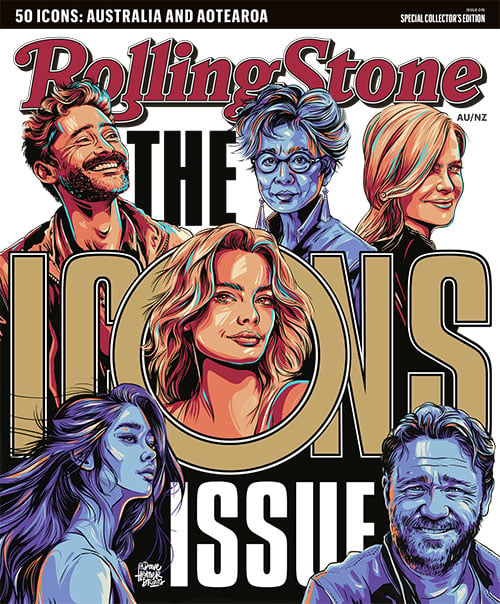 Get unlimited access to the coverage that shapes our culture.
Subscribe
to
Rolling Stone magazine
Subscribe
to
Rolling Stone magazine