Following the series of making-of videos and the strange but true news of the launch in regional NSW town of Wee Waa, the hype surrounding Daft Punk's forthcoming album, Random Access Memories, continues to grow after the showcasing of another teaser at Coachella this past weekend.
The two-minute long clip (which you can view in the banner) featured an extended sample of brand new track "Get Lucky" and the full roll call of musical collaborators for the album (you can view the full tracklist, titles and credits at the bottom).
N*E*R*D* member/hip hop maverick Pharrell Williams and Chic legend Nile Rodgers feature in the clip on vocals and guitar respectively, playing along with the Daft Punk robots on the new track.
Other contributors that were named include Panda Bear from Animal Collective, Strokes frontman Julian Casblancas, and disco legend Giorgio Moroder – who all contribute vocals on the record – and musical contributions from Chilly Gonzales, house music producer Todd Edwards, DJ Falcon and songwriter Paul Williams.
Fans already knew some of the names that were to feature on Random Access Memories thanks to the 'The Collaborators' project, a series of making-of videos featuring interviews with artists featured on the new Daft Punk album, which has so far focused on Giorgio Moroder, Todd Edwards, and Nile Rodgers.
The interviews explain the artists' specific contributions to the new record, and future instalments will no doubt feature the star-studded likes of Julian Casablancas, Panda Bear, and so on.
Billboard also reports that the new Coachella teaser aired just before the Yeah Yeah Yeahs took to the stage on the first night of the festival, last Friday April 12th. It almost overshadowed some of the bands actually playing the California festival. (Which does pretty well for shock value, remember when holographic Tupac appeared on stage last year?)
The only sample to appear on Random Access Memories is from a snippet of an "Australian rock record"
Even more information on the new record from the Parisian pair of Thomas Bangalter and Guy Manuel de Homem-Christo has surfaced in a rare interview with Rolling Stone, in which they reveal Random Access Memories was recorded in Paris, LA, and New York over nearly four years.
The record was born from the French duo wanting to do something they had not done in their three previous studio albums, discussing how they used human qualities and machines differently this time around. "We wanted to do what we used to do with machines and samplers but with people," Thomas Bangalter explains.
Rolling Stone reported that the only sample to be used on the album is from a snippet of an "Australian rock record", that will be the opening to the final track of the album titled 'Contact' (start placing your bets – Chisel or Oils?). With the exception of drum machines on two tracks, the rest of the album is entirely 'human-made'.
This new approach, as well as the album title itself, is an allusion to the similarities between humans and computers. Bangalter explained that "we were drawing a parallel between the brain and the hard drive – the random way that memories are stored."
"There's this thing today where the recorded human voice is processed to try to feel robotic," Thomas says, in reference to the recurring use of AutoTune in pop music. "Here, we were trying to make robotic voices sound the most human they've ever sounded, in terms of expressivity and emotion."
They also commented that the duo were not making "retro" sounding music just for the sake of it. "The 70s and the 80s are the tastiest era for us," said Guy-Manuel de Homem-Christo. The new direction was not at all because they can't still "make crazy futuristic sounding stuff, but we wanted to play with the past." "We wanted to do what we used to do with machines and samplers but with people…" – Thomas Bangalter, Daft Punk
Daft Punk also revealed they found time to work with Kanye West for a couple of tracks for his new album,"Kanye doesn't give a fuck," Guy-Manuel adds. "He's a good friend."
The group told Rolling Stone they have no plans to tour Random Access Memories. "We want to focus everything on the act and excitement of listening to the album. We don't see a tour as an accessory to an album," said Bangalter, and any future tours will be career-encompassing, not just focused on this album.
Another reported addition to the new album and all its hype is the new costumes for the French duo: out with the 'biker' look and in with sequins, lots and lots of sequins. Hedi Slimane, the Saint-Laurent-by-way-of-Dior-Homme fashion designer once again put together the look for the duo, as revealed in a new 'fashion shoot' style video of the robotic duo.
Bangalter and de Homem-Christo have been pushing fans' excitement levels for Random Access Memories for some time now, most notably starting after the 15 second teaser that aired on Saturday Night Live back in early March. Album art, collaboration rumours, website announcements – it's all been part of the epic buildup that has had May 17th (the date of release for the album) highlighted on calendars for months.
Not to mention the fact that the official launch of the album will take place in our own backyard. The tiny NSW town of Wee Waa has been unexpectedly put on the map with the news that Daft Punk's launch party will be held at the annual Wee Waa Show on May 17th.
"We're still pinching ourselves. We don't know why, but why not?" says Wee Waa Show Society president Brett Dickinson of the news.
It's become pretty clear that Daft Punk will do whatever they want, and with a musical history like theirs they can definitely get away with it.
You can pre-order the album on CD & vinyl here , and view artwork and full tracklist credits below:


Random Access Memories tracklist
Album line-up:
1- Nile Rodgers (Guitar), Paul Jackson, Jr. (Guitar) – 4:34
2- Instrumental – 5:21
3- Giorgio Moroder (Synth) – 9:04
4- Chilly Gonzales (Piano) – 3:48
5- Julian Casablancas (Vocals) – 5:37
6- Nile Rodgers (Guitar), Pharrell Williams (Vocals) – 5:53
7- Paul WIlliams (Vocals and Lyrics) – 8:18
8- Nile Rodgers (Guitar), Pharrel Williams (Vocals) – 6:07
9- Paul Williams (Lyrics) – 4:50
10- Instrumental – 5:41
11- Todd Edwards (Vocals) – 4:39
12- Noah Benjamin Lennox (Panda Bear, Animal Collective – Vocals) – 4:11
13- DJ FALCON – 6:21
Tracklisting:
01. Give Life Back to Music (ft. Nile Rodgers)
02. The Game of Love
03. Giorgio by Moroder (ft. Giorgio Moroder)
04. Within (ft. Chilly Gonzales)
05. Instant Crush (ft. Julian Casablancas)
06. Lose Yourself to Dance (ft. Pharrell Williams & Nile Rodgers)
07. Touch (ft. Paul Williams)
08. Get Lucky (ft. Pharrell Williams & Nile Rodgers)
09. Beyond
10. Motherhood
11. Fragments of Time (ft. Todd Edwards)
12. Doin' It Right (ft. Panda Bear)
13. Contact (ft. DJ Falcon)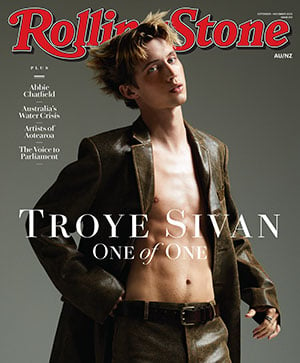 Get unlimited access to the coverage that shapes our culture.
Subscribe
to
Rolling Stone magazine
Subscribe
to
Rolling Stone magazine