Daft Punk, who excepting the work they did on the Tron movie soundtrack haven't released a studio LP since Human After All back in 2005 have apparently started writing new material for a yet-to-be announced album.
The bombshell was dropped by an unlikely source, Chic frontman and funk legend Nile Rodgers who is apparently collaborating with the french electro duo on the forthcoming album. The news first broke by Houston Culture Map who spoke with Nile Rodgers earlier in the week when he let it slip that Daft Punk were "coming to my apartment on Monday and we're going to talk about making a new record together."
The blogosphere lit up with excitement on the news and now Rodgers has gone into a bit more detail in an interview with FasterLouder ahead of Chic's Australian tour and appearance at Playground Weekender.
"We were just jamming at my house," Rodgers admitted after being pressed for more Daft Punk details. "But it's gonna be proper and real. They came over to my today around breakfast time and it's now evening I basically had to almost kick them out. We were having so much fun just in an informal setting that we decided to make it formal. And it's very formal. It's gonna be amazing."
"It's funny I've known Daft Punk for some time now but we were never really close – we never got a chance to hang out with each other, we would just meet in passing," he continued. "So today was the first chance we had to spend hours and hours together and it was just so awesome. Every track they played I just ran across the room and got my guitar and started playing and we were all dancing around my dining room having the time of our lives."
"It was something that was meant to be. It was interesting how Thomas said to me: 'It's funny Nile, it's like we've completed the circle'. We've always just met, just had a moment to talk and then finally today we just said, this is something that has to happen."
No more details are available at this time on the Daft Punk record but we'll keep you posted if we hear anything more.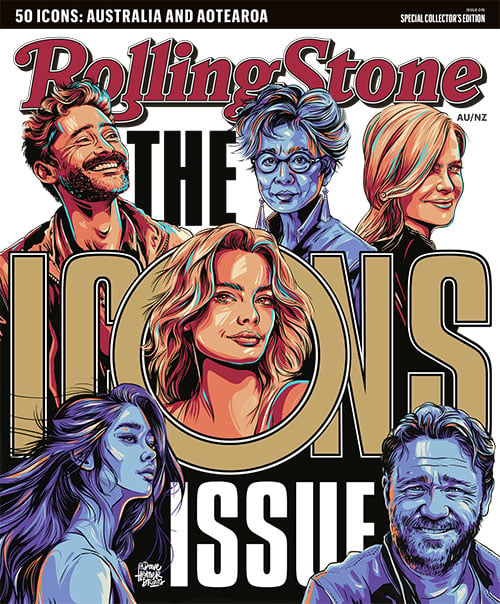 Get unlimited access to the coverage that shapes our culture.
Subscribe
to
Rolling Stone magazine
Subscribe
to
Rolling Stone magazine