In what seems like an unlikely fairytale, a quaint little-known town called Wee Waa and its 2000-strong population was touched by the robotic music gods Daft Punk to become the chosen one and play host to the worldwide premiere of the iconic duo's hotly-anticipated new album, Random Access Memories.
If you've had access to an Internet connection in the past couple months, the impending release of the French pair's fourth studio album has probably crossed your radar.
In a series of teasers, including a mysterious teaser-trailer on SNL, the release of the album artwork which single-handely blew up their website, and most recently, confirming the list of A-list guests through a video series that interviews the collaborators featured on the album, the months of inhumane torture will finally come to an end on May 17th in Wee Waa in the global unveiling of Random Access Memories at the annual Wee Waa Show
Now, as reported by The Music, a new festival has been created by third-party planners who realised that fans at the Random Access Memories launch will probably need a full two-day bender to dance it all off.
In order to throw a party worthy of the global unveiling of a Daft Punk masterpiece, an inaugural two-day camping festival dubbed Weekend Vines is being held at the Seplin Estate Winery, 1.5km from Wee Waa's bustling town centre, and will no doubt capitalise on the swarms of electro-charged fans desperate to continue the rave. …Created by third-party planners who realised that fans at the Random Access Memories launch will probably need a full two-day bender to dance it all off.
Conceived as an after-party for the Daft Punk listening event, the official Weekend Vines website promises "underground electronic jams" from a host of local and international acts, as well as "full festival rig & visuals [and] fully licensed bar & food stalls," as well as camping to enjoy the post-Punk party from 10pm til 6am on Friday 17th May and from tpm til 4am on Saturday.
The lineup for the two-night Daft Punk ritual circle will be supplied by Glaswegian 'Yaldi Boomtime' mainstay Marvin Roland and UK co-founder of Twitch, Crease. The electronic groove will continue with the Parisian beats of French DJ Olibusta, while Melbourne producers Mr Pyz and LA Pocock also feature on the two day camping festival lineup.
The lucky 4,000 golden ticket-holders to the official Daft Punk album launch will be contacted by organisers, The Crossing Theatre with a special early bird offer to Weekend Vines for tickets priced at $120. Those wanting to enjoy the post-Random Access Memories premiere afterglow will be allowed to purchase tickets 24 hours after the mail-out, priced at $150. Tickets are limited to 2,500 for the event, and will be available through the official Weekend Vines website.
When it was first announced that Wee Waa, one of Australia's cotton capitals, was chosen as the location of Daft Punk's global album launch earlier this month many thought it was simply a bizarre, mistimed April Fool's joke – including the town's Narrabri Shire Mayor, Conrad Bolton. Conceived as an after-party for the Daft Punk listening event, [the festival promises] "underground electronic jams" from a host of [acts].
Bolton told the local paper he thought a "mate was pulling [his] leg" when he received the fateful call from Sony Music, the owner of Daft Punk's new label home Columbia.
"We think Wee Waa is so uniquely Australian, so the folks at Sony Music along with Daft Punk thought it fitted the bill perfectly," he added. "Daft Punk is known for breaking down barriers and coming up with new creative, innovative ideas to launch their albums."
However, it seems the Parisian dance music pioneers have an affixation with the many hidden gems of our Land Down Under, possibly explaining the unexpected choice of location for the album launch.
As Thomas Bangalter of Daft Punk revealed in a recent interview, the only sample on the upcoming release is a snippet of an "Australian rock record" featured on the final track of the album titled 'Contact', and it has since been revealed that the sample is of a track by little-known Aussie rockers The Sherbs.
Not AC/DC, Midnight Oil or the fresh-faced Tame Impala but The Sherbs, who flew under most people's radars in the late '70s, and could almost be called the musical equivalent of Wee Waa.
This enormous event will is set to put Wee Waa on the map for something other than being one of the country's cotton capitals, and will surely inject serious tourism profits into the teeny-tiny community.
"It's great for Wee Waa and fantastic for the shire," said Wee Waa Show Society president Brett Dickinson. "The flow on effect from this will be fantastic, especially for all businesses in the area."
"We're still pinching ourselves. We don't know why, but why not?"
Bless their cotton socks.
You can pre-order the album on CD & vinyl here , and view artwork and full tracklist credits below:


Random Access Memories tracklist
Album line-up:
1- Nile Rodgers (Guitar), Paul Jackson, Jr. (Guitar) – 4:34
2- Instrumental – 5:21
3- Giorgio Moroder (Synth) – 9:04
4- Chilly Gonzales (Piano) – 3:48
5- Julian Casablancas (Vocals) – 5:37
6- Nile Rodgers (Guitar), Pharrell Williams (Vocals) – 5:53
7- Paul WIlliams (Vocals and Lyrics) – 8:18
8- Nile Rodgers (Guitar), Pharrel Williams (Vocals) – 6:07
9- Paul Williams (Lyrics) – 4:50
10- Instrumental – 5:41
11- Todd Edwards (Vocals) – 4:39
12- Noah Benjamin Lennox (Panda Bear, Animal Collective – Vocals) – 4:11
13- DJ FALCON – 6:21
Tracklisting:
01. Give Life Back to Music (ft. Nile Rodgers)
02. The Game of Love
03. Giorgio by Moroder (ft. Giorgio Moroder)
04. Within (ft. Chilly Gonzales)
05. Instant Crush (ft. Julian Casablancas)
06. Lose Yourself to Dance (ft. Pharrell Williams & Nile Rodgers)
07. Touch (ft. Paul Williams)
08. Get Lucky (ft. Pharrell Williams & Nile Rodgers)
09. Beyond
10. Motherhood
11. Fragments of Time (ft. Todd Edwards)
12. Doin' It Right (ft. Panda Bear)
13. Contact (ft. DJ Falcon)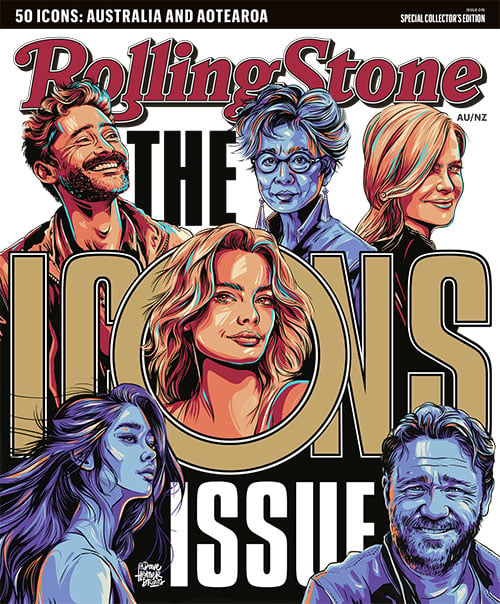 Get unlimited access to the coverage that shapes our culture.
Subscribe
to
Rolling Stone magazine
Subscribe
to
Rolling Stone magazine