It's one of the most famous and divisive pieces of music of all time, but now a huge collection of artists are coming together to cover John Cage's '4'33″'.
Back in 1952, American composer John Cage created a piece of music that aimed to challenge the very definition of music. Titled '4'33″', the piece lasts for a total of four minutes and 33 seconds, and features no instrumentation in the traditional sense.
While many claim that four-and-a-half minutes of silence isn't music, the piece is designed to make you ask the question, "what is music?" The idea behind Cage's work is that the ambient nature of the environment is the 'music' you're supposed to hear, meaning that no performance of the track will ever be the same.
Since its first performance, the track has become infamous for its rather challenging nature, but now, some of music's finest names are coming together to cover the track for a new project.
Check out a TED Talk on the topic of John Cage's '4'33″':
Announced via the aptly-titled Mute record label, this ambitious project will see close to 60 artists contributing their own covers, and an accompanying video performance as well.
The project will see covers from the likes of The Afghan Whigs, Cabaret Voltaire, Depeche Mode, Einstürzende Neubauten, Erasure, Goldfrapp, Sonic Youth's Lee Ranaldo, Moby, New Order, Swans' Michael Gira, and Wire. There's also a few Aussie acts getting in on the action as well, with Liars, Ben Frost, and the Dirty Three's Mick Harvey all contributing.
Arriving in April, the project is also set to see its profits split between The British Tinnitus Association, and Music Minds Matter, which aims to help musicians at all points of their career.
To promote this new box set, Slovenian industrial icons Laibach have released a video of their cover of the track, which you can check out below.
Head over to the Mute website for a full list of artists collaborating to the track.
Check out Laibach's cover of John Cage's '4'33″':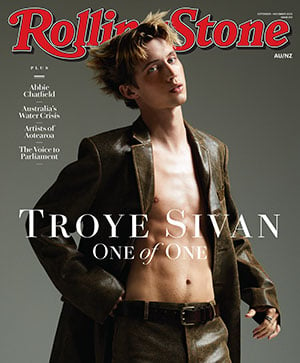 Get unlimited access to the coverage that shapes our culture.
Subscribe
to
Rolling Stone magazine
Subscribe
to
Rolling Stone magazine