He is the Daft Punk-befriending mastermind behind Chic and nearly 40 years of 'Golden Touch' hit-making.
They are the collaborative-happy duo behind the Mercury Prize nominated debut album, Settle, and one of the year's most talked about breakout artists.
So it makes perfect sense that guitarist/producer Nile Rodgers and UK electronic twosome Disclosure should form the perfect union in the studio, offering a late-entry to one of the year's coolest collaborations.
Rodgers, the Australian-bound Meredith Festival headliner, and Disclosure, the recent Listen Out headliners, have combined their forces to release a new single, aptly titled 'Together'.
The track is a result of sessions that Rodgers first tweeted about back in September, and though the pairing might suggest that the new track might sound like a follow-up to Daft Punk's 'Get Lucky' – complete with its 80s soft-focus artwork – 'Together' instead provides a different angle than the world-topping disco-fired single from the Parisian robots in association with Pharrell Williams and Rodgers.
Instead, the new single is the very sultry, slinky sum of its parts, combining Rodgers' distinctive guitar twang and hook-minded approach with Disclosure's Guy and Howard Lawrence providing a sexy electronic backing of glitchy beats and bubbles, as Consequence Of Sound reports.
It's not just the Chic band leader that's roped in on the new track, with songwriter Jimmy Napes and the RnB vocal talents of London singer, Sam Smith (who sang on Disclosure's 'Latch')also on display on the new single, released through Disclosure's own label, Method Records.
The catalyst for the collaboration obviously comes in the wake of Nile Rodgers' key contributions to Daft Punk's top-selling vinyl album, Random Access Memories, most prominently on lead singles 'Get Lucky' and 'Lose Yourself To Dance', providing a huge resurgence for the music legend that's seen his phone ringing off the hook since the record took the music world hostage upon its release in May.
"Everything I have ever done has just come about by meeting people," Rodgers told Tone Deaf in a recent interview. "I've never even had a manager throughout my entire career. Daft Punk and I just got chatting, and I thought 'yeah these guys are cool and they really get it'," he says.
"No matter what I've done or who it's with, I just make hits," he declares. "People seem to like what I do and I'm forever grateful for that."
Aussie audiences are also being treated to a visit from Nile Rodgers and his band Chic as they hit Meredith Music Festival this December, playing on a lineup that includes Deerhunter, The Brian Jonestown Masacre, Melvins and more, as well as playing headline shows around the country.
Meanwhile, Disclosure were recently in Australia this past September to headline the Listen Out; the boutique dance music festival that replaced Parklife saw multiple drug arrests, with 94 Sydney punters arrested on drugs-related charges, while $10,000 of drugs was seized at the Melbourne leg, but the reports paled in comparison to the controversy surrounding Brooklyn femcee Azealia Banks, who stormed off stage in Sydney in response to trash being thrown on stage, then again walking from her Melbourne set just minutes into the performance.
Shortly after Listen Out, Disclosure also made headlines after their label, PMR Records, pulled the music video for new single 'Help Me Lose My Mind' from the internet, supposedly responding to complaints that the clip had glorified drug use.

(L-R: Nile Rodgers, Jimmy Napes, Disclosure – Guy and Howard Lawrence, Sam Smith)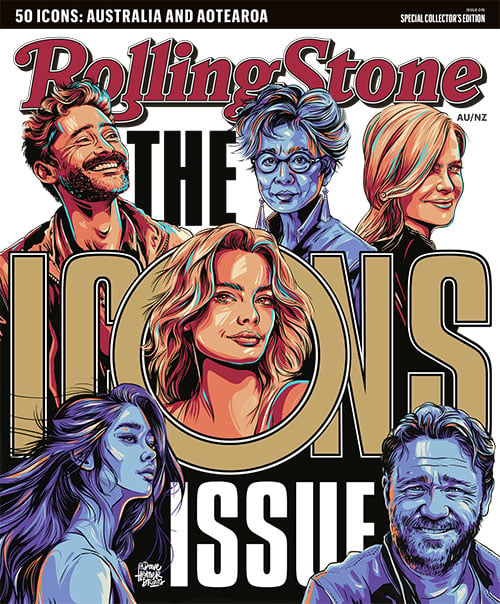 Get unlimited access to the coverage that shapes our culture.
Subscribe
to
Rolling Stone magazine
Subscribe
to
Rolling Stone magazine