We know the name. We know the artwork. We know the new record label, and we even know the track lengths. And aside from a 15 second teaser, we don't know much about what Daft Punk's new album sounds like.
Set for release on the 21st of May, Random Access Memories is the highly anticipated follow-up to 2005's Human After All and is set to fill the void in dance aficionados' hearts who haven't been able to dance the same for the past eight years.
Now, some new information is coming to light thanks to a series of videos giving fans 'random access' to the inner workings of Daft Punk's robotic minds ahead of the release of Random Access Memories.
As reported by LA Times, The Creators Project have begun a series entitled "The Collaborators", which involves chatting with the various collaborators featured on Guy-Manuel de Homem-Christo and Thomas Bangalter's fourth studio release (discounting the Disney-affiliated Tron soundtrack).
The first entry in the new video series is with Giorgio Moroder, the revered Italian producer largely responsible for spearheading a new era of disco with his work with  Donna Summers in the mid '70s. "They are perfectionists. It took them a week or so only to find a sound, and I don't know how many days to do the vocals…" – Georgio Moroder
Moroder's collaboration with the French duo emerged last year with a flurry of reports that he would be "rapping" on one of the tracks. While he doesn't go into detail about his rapping skills in the eight-minute video interview, the producer does discuss the evolution of dance music as well as hints at what can be expected from Random Access Memories.
"They are perfectionists," he said of Homem-Christo and Bangalter. "It took them a week or so only to find a sound, and I don't know how many days to do the vocals, so I think they're going into every little detail."
"This is like a step forward. They had to do something which was different. Still dance, still electronic, but give that human touch back," he added. Moroder also admitted that he fell in love with Daft Punk "about 5 or 6 years ago," singing a few bars of 'One More Time', "my favourite song," he enthuses. "Especially when they break down and you just hear the strings and the chords – it had a beautiful feel."
Given its Part One, expect to see more videos with collaborators featured on the record in the increasingly hyped build up to Daft Punk's album release.
Another entry could possibly feature Chic frontman and funk legend Nile Rodgers, after rumours about his collaboration exploded when he let slip that he and the Parisian pair were "just jamming" at his apartment earlier in the year, saying at the time they were "going to talk about making a new record together." "This is like a step forward. They had to do something which was different. Still dance, still electronic, but give that human touch back." – Georgio Moroder
Peering further into the rumour mill to pinpoint other collaborators in the video series, The Guardian pointed out that the record could feature lyrics from Oscar-winning singer-songwriter Paul Williams – best known for penning the Kermit The Frog hit 'The Rainbow Connection' – while rumours of Feist collaborator Chilly Gonzales and Animal Collective's Panda Bear have also been linked.
Suspicions of a new Daft Punk album first arose when the French duo provided the fashionable soundtrack to Hedi Slimane's debut collection for Yves Saint Laurent, and then confirmed by robo-helmed pair themselves shortly after switching record labels in January, splitting from EMI after 17 years following their $1.9 million merger with Universal Records last year, and to new home Columbia Records, a Sony imprint.
The next taunting sneak peak arrived when the dance maestros revealed the album's artwork via their website, causing it to crash due to the sheer volume of traffic and sending the whole Internet into meltdown. This was followed by a mysteriously mouth-watering 15-second teaser ad aired during Saturday Night Live, which featured a distinctly disco-inspired sound and perfectly appropriate disco ball imagery.
The months of blatant teasing then finally came to a close in March when the band unveiled the official title of their fourth studio recording and its accompanying release date artwork.
You can pre-order Random Access Memories on CD & vinyl here, and view the official album artwork and tracklist (times) below:

Random Access Memories tracklist
01 4:34
02 5:21
03 9:04
04 3:48
05 5:37
06 5:53
07 8:18
08 6:07
09 4:50
10 5:41
11 4:39
12 4:11
13 6:21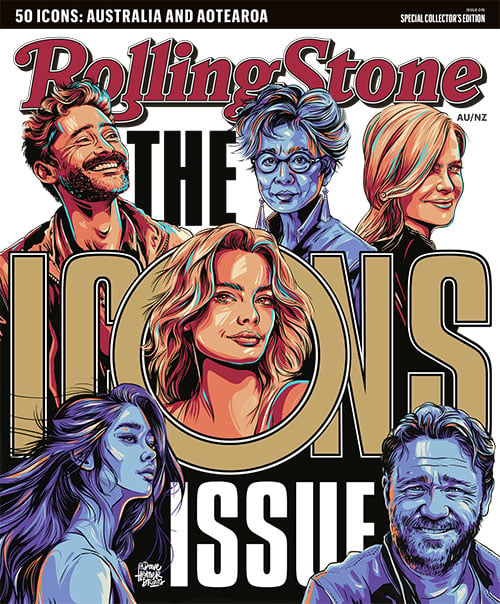 Get unlimited access to the coverage that shapes our culture.
Subscribe
to
Rolling Stone magazine
Subscribe
to
Rolling Stone magazine