Alternative rock icons Jimmy Eat World have questioned whether German-Russian producer Zedd might need a hand in crafting his own song titles after noting that the two acts share a couple of similarly-named tracks.
Zedd first rose to prominence back in 2012 with the release of his single 'Clarity', which featured English singer Foxes. Since then, he's gone from strength to strength, notably hitting the ARIA top ten with tracks such as 'Stay' and 'The Middle'. Needless to say, the bloke is on to a bit of a winner with this music thing.
On the other hand, we have US alt-rock band Jimmy Eat World, who first started turning heads with their 1999 album Clarity, before hitting it big with their next album, Bleed American, in 2001. Bolstered by the success of singles such as 'Sweetness', and 'The Middle', the record was a pretty big hit. However, if you've been paying attention, you might have noticed a little bit of a theme starting to emerge.
Yes, it seems like Zedd just happens to be naming his own songs after tracks written by Jimmy Eat World. In fact, the band have since been made aware of this fact as well, poking fun at the producer on Twitter.
Taking to social media this morning after being notified of the similarities by a fan, the Jimmy Eat World Twitter account joking noted that the "Dude needs some help with titles."
Dude needs some help with titles. https://t.co/AQgaVw61Yj

— Jimmy Eat World (@jimmyeatworld) July 23, 2018
Of course, some fans have also been having a bit of fun with it as well, noting that Zedd should probably get in contact with the band for a collaboration of some variety.
Strangely, this isn't the first time an artist has been accused of ripping off Jimmy Eat World, with Kelly Clarkson being singled out for allegedly plagiarising 'The Middle' on her 2015 track 'Heartbeat Song'.
"I didn't write the song, I just sang it," Clarkson explained at the time. "But I didn't catch that. Nobody behind the scenes did. What's funny is that I was a huge fan of that Jimmy Eat World album. I thought it was really cool of Jimmy Eat World to say, 'Hey, no harm, no foul.' There are only so many chords."
As it stands, Zedd is getting prepared to drop an as-yet-untitled album sometime in the near future. While very little information is known about it as yet, we've got our money on the fact that you'll probably see Zedd's Bleed American topping the ARIA charts sooner than you think.
Check out
Zedd's

Jimmy Eat World's 'The Middle':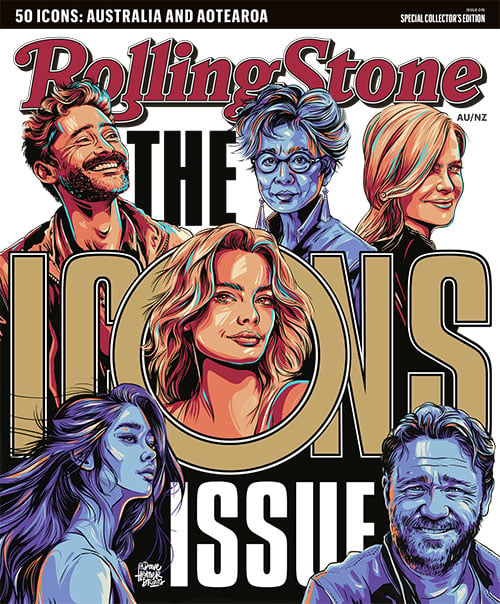 Get unlimited access to the coverage that shapes our culture.
Subscribe
to
Rolling Stone magazine
Subscribe
to
Rolling Stone magazine