Following yesterday's news of Kate Miller-Heidke responding to criticisms about her appearance on ABC's Q and A by calling Anthony Callea a 'fuckwit,' the pop starlet took to her Facebook account to write a lengthy, and more mediated, response to her critics.
Miller-Heidke originally told fans, "I'm going to write a blog. Working title: 'What's it's actually like to be on QandA';" she's now fulfilled that promise in a post cheekily titled A Fish Called Qanda: Spewin', Hey.
Within the text she tells how her previous appearance on the ABC panel program had been a sour experience, vowing "I'd better not do that again." However, when asked back on the show by producers two months ago, she writes "my first reaction was 'no fucking way'.  But they were going to let me sing my song, and that made all the difference. I still felt conflicted and tormented about it, but it was my song, my music, my new record, so I said yes."
Given the opportunity to perform Sarah, the latest single from the pop kook's latest record Nightlfight, was the hook that caught Miller-Heidke, "I'm a musician.  I want people to hear the songs I write and sing.  Opportunities to play songs on TV in Australia are scarce.  It's pretty much morning television or Gordon St Tonight (which has finished for the year).  Or Q and A."
It was communicated to Miller-Heidke that the theme for the discussion would be the then-impending budget (which actually favoured music initiatives), to which she writes "I asked my manager to call the show's producers, to ask them WTF.  What meaningful contribution did they expect me to make, exactly?"
Despite being assured that it was just "one component of the discussion," Miller-Heidke defends her stance claiming she was not afforded any opportunities to discuss "social issues and the arts… I was hoping to talk about marriage equality and refugees, but those weren't on the agenda."
Responding specifically to her supposedly apathetic stance to the political topics and questioning raised during the show, she deferred to a lack of knowledge on the topics, "The budget stuff, well, I didn't know anything about it and I wasn't going to pretend I did.  Should I have bluffed my way into some half-baked stance?… Maybe, but I felt weary and dishonest just thinking about it.  Why would anyone care what I think about that shit anyway?  I figured if I just said I didn't care, then we could move on."
Should she have prepared better? Were ABC's producers out-of-step asking her onto the heavily political program to begin with? Miller-Heidke simply states, "as anyone who saw it knows," says the alt-diva, "we didn't move on and the entire show was about Labor and unions and budgets and interest rates, and I felt about as useful as a waterproof teabag… And then I did the song."
She then closed the post with a sly dig at Anthony Callea, the former Australian Idol contestant who dismissed her appearance on the show as "a total waste of space" , "I'm now going to put on Anthony Callea's new album while I cry quietly in the bath."
Still, no love lost for Tony Jones, who Miller-Heidke names as "one of the most brilliant and charismatic people alive in the world today."
You can revisit Kate Miller-Heidke's performance of Sarah on Monday night's Q and A below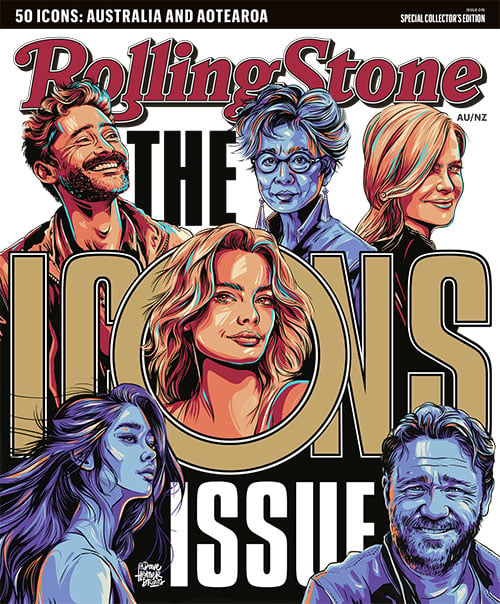 Get unlimited access to the coverage that shapes our culture.
Subscribe
to
Rolling Stone magazine
Subscribe
to
Rolling Stone magazine