Sure we've heard about you before, but we think it's time for Tone Deaf to get to know you a little better. Slip in to something comfortable while we put on some music, pour us a couple of drinks and turn the lights down low. So, tell us about yourselves…Who are you – who who? We really wanna know….
Who are you and what do you do in your act?
Kimbra – I'm a singer, guitarist and song writer.
'Fess up. What records have you stolen from your parents' record collection and why?
Wet, Wet, Wet & The Beatles.
What's on heavy rotation on your iPod right now?
The Divine Comedy – Absent Friends
Love The Beatles?
Get the latest The Beatles news, features, updates and giveaways straight to your inbox Learn more
'Home taping is killing the music business' was the catch-cry of the record industry in the 1970s and 1980s, but it managed to survive until now. What do you think is the difference between mates taping copies of friend's records back in the 80s and 90s and file sharing now?
Things in the music and film industry are constantly changing – none of the changes will kill the business, they'll only calls for new and progressive forms of marketing. Although it can seem discouraging when so many people illegally download nowadays, the love of music and excitement for it will never change and there are plenty of artists like Bjork, Radiohead etc who are finding new ways to attach value to music and art. People will always be willing to pay for good art; the ways in which they do that may just be changing.
You must answer this question honestly or we steal your rider. What was the first gig you went to? Where was it and what was the venue?
'Summer Jam' 2002… Hamilton, NZ to see Silverchair (my favourite band at the time)
What's your favourite site to download music from and do you ever pay for it? Can we find any of your releases there?
The albums that I really love I will buy from a record store – my favourite is Amoeba records when I'm in Los Angeles. My releases are only on iTunes but my album will be in stores Sept 2nd!
What artist made you want to pick up an instrument and/or sing?
Watching the Sound Of Music probably made me want to sing. Artists like Jeff Buckley inspired me to learn and write on a guitar.
Have you ever been arrested?
No.
Do you have any particular ritual before you go on stage, or even a lucky charm you take with you?
I have slightly strange warm up techniques that involve pushing my arms hard against a wall to turn on my pectorals before singing. I often get some interesting looks doing that one.
Supposing you were to be playing sold out stadiums on your next tour, what outrageous rider requests would you submit?
A travelling masseuse would be nice, or a platter of Japanese tapas.
Because it's more fun to do things together, which living Australian artist would you most like to collaborate with? Tell us why?
Daniel Johns. Because he's an incredible songwriter & musician, and an artist I've looked up to since I was a kid.
Right, let's get really intimate. Tell us what releases you have that we can listen to with the lights down low, or even better, where we can see you play in person next. Naturally, don't forget to give us the link to your Facebook fan page too.
My latest single Good Intent, is definitely a 'lights-down-low' track – the new video is up on YouTube now!
Also, we have a full National Australian Tour coming up including the Forum in Melbourne on Sept 9nd! Full dates at www.facebook.com/kimbramusic
FRIDAY 9 SEPTEMBER – MELBOURNE – THE FORUM
With Special Guests Husky and Fire! Santa Rosa, Fire!
www.ticketmaster.com.au OR 136 100
SATURDAY 10 SEPTEMBER – ADELAIDE – THE GOVERNOR
With Special Guests Husky and Fire! Santa Rosa, Fire!
www.moshtix.com.au OR 1300 438 849
venuetix 08 8225 8888
FRIDAY 16 SEPTEMBER – SYDNEY – OXFORD ART FACTORY
With Special Guests Husky and Fire! Santa Rosa, Fire!
www.moshtix.com.au OR 1300 438 849
SATURDAY 17 SEPTEMBER – PERTH – ASTOR THEATRE
With Special Guests Husky and San Cisco
www.bocsticketing.com.au OR 08 9484 1133
FRIDAY 23 SEPTEMBER – BRISBANE – SPEIGELTENT AT BRISBANE FESTIVAL
With Special Guests Mosman Alder *SOLD OUT*
www.foxtix.com.au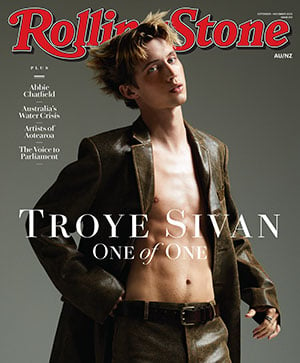 Get unlimited access to the coverage that shapes our culture.
Subscribe
to
Rolling Stone magazine
Subscribe
to
Rolling Stone magazine