Ever recorded a video tribute to your favourite musician and uploaded it to YouTube? How about used a popular song to propose to your fiance in a life-affirming stunt?
Apparently miming along to your favourite song is as likely a breach of copyright infringement as recording an original tribute, at least according to a major copyright lawsuit
Following on from cover songs on the popular video website coming under attack in a major copyright lawsuit, now Capitol Records has led a legal attack on Vimeo over even stricter copyright terms with the popular lip dub video at the centre of the case, as SPIN reports.
The Vivendi-owned Capitol Records is suing Vimeo over user-generated lip-sync videos on the site as a breach of copyright, with around 199 counts of filmed music video mimicry landing the video sharing website in trouble.
Vimeo made an appeal to a federal judge in New York that the case be tossed out of court on the basis of the 1998 Digital Millennium Copyright Act (DMCA) that allows companies like Vimeo a "safe harbor" loophole. Essentially, the DMCA allows companies like Vimeo to be exempt from copyright infringement as long as they remove the infringing videos when asked by recording artists, labels, and other representatives that issue a takedown notice.
But despite Vimeo's defense that all 199 allegedly infringing videos – involving songs by The Beatles, Jay Z, and Radiohead – mentioned in Capitol Records' lawsuit falling under the 'safe harbor' provision, a 56-page ruling (available for viewing here legal eagles) on 18th September determined that least 55 of the lip-sync videos failed to meet the 'safe harbor' requirements; namely because Vimeo employees had 'liked' or posted comments on the associated videos.

It's a new turn in events for the case, with the lawsuit dating back to 2009, which also accuses Vimeo employees encouraging the use of the lip-sync dub videos, which in most cases used the copyrighted original recordings belonging to Capitol Records' extensive artist catalogue.
Love The Beatles?
Get the latest The Beatles news, features, updates and giveaways straight to your inbox Learn more
The federal judge noting that "triable issues exist as to whether Vimeo acquired actual or red flag knowledge of the infringing content in the 55 videos with which Vimeo employees interacted, and summary judgment is denied as to them." Vimeo argues that its employees' comments and 'likes' weren't enough to consider an "actual or red flag knowledge of the infringing content" and that asserted that it had not received takedown requests for the infringing videos, but the ruling court disagreed.
The ruling allows Capitol Records to pursue with its lawsuit, and while there's a chance that Vivendi could settle out of court over the lip-sync tribute videos with Vimeo's owners, IAC/InteractiveCorp (the company of billionaire Barry Diller), they can just as easily aggressively pursue on the 55 allegedly offending videos.
The case is unlikely to come as welcome news to Creative Commons co-founder and Harvard Law School professor Lawrence Lessig, a leading expert on Internet law and an advocate for looser copyright restrictions who is currently embroiled in a legal battle with Aussie record label Libeartion Music over what they deemed as Lessig's copyright misuse of a song by French indie favourites and forthcoming Future Music 2014 headliners, Phoenix; Lessig arguing that the use of the band's song 'Lizstomania' in an online lecture of his is an example of 'fair use'.
Lip Dub – Flagpole Sitta by Harvey Danger from amandalynferri on Vimeo.
The lip-sync lawsuit seems to be another extreme case of record labels' extra-zealous approach to copyright infringement in the digital age.
More recent examples have included, Universal's publishing arm bullying the creative cookie who combined the world of Charlie Brown and Peanuts comics with lyrics from The Smiths to shut down their creative venture.
Then there was Sony pressuring an online label with legal threats for the misuse of sampling A Tribe Called Quest – over a free mixtape that didn't actually use any samples of the legendary hip hop group but instead sourced the original tracks the Sony-owned group used.
More recently, popular streaming service Spotify was slammed with a copyright lawsuit from Ministry Of Sound, arguing that letting its users create their own Spotify playlists that 'copied' the tracklistings of their sucessful dance music compilation CDs, the streaming service should be pulled up legally as the compilations should be considered as intellectual property.
"What we do is a lot more than putting playlists together: a lot of research goes into creating our compilation albums, and the intellectual property involved in that. It's not appropriate for someone to just cut and paste them," said Ministry Of Sound's CEO Lohan Presencer of the lawsuit.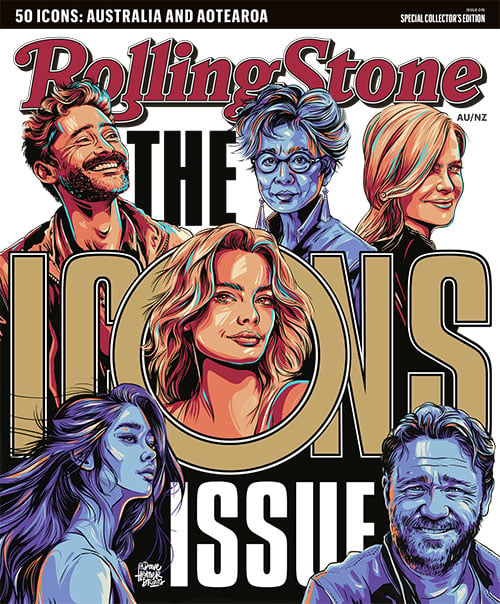 Get unlimited access to the coverage that shapes our culture.
Subscribe
to
Rolling Stone magazine
Subscribe
to
Rolling Stone magazine