Madonna, the iconic pop star of almost every decade since she began music, has officially become the first female artist to reach 100 million views on music videos from 4 different decades.
In case you're wondering what exactly those videos are, we will be breaking down all four videos, which reached pinnacles of success in their time.
The videos are: 
80s: 'La Isla Bonita'
90s: 'Vogue'
00s: 'Hung Up'
10s: 'Bitch I'm Madonna'
That's 40 years of hits, not even including songs such as 'Like a Virgin', 'Into the Groove' or 'Ray of Light', which were all extremely successful for their time.
Now let's explore what exactly made these hits bring in the views as well as they did.
80s: 'La Isla Bonita'
A classic in South America and a timeless hit all over the world, 'La Isla Bonita' from Madonna's album True Blue still sounds as good as it did in the 80s.
The instrumental for this song was originally offered up to the talents of Michael Jackson, but was rejected.
Madonna accepted the instrumental, then wrote the lyrics and the melody for the classic hit. It currently sits at 105 Million views on YouTube.
90s: 'Vogue'
With 'Vogue' only just recently hitting 100 Million views, Madonna was able to break the records for female artists. The only person who has broken these records before is Michael Jackson, with five decades in a row under his belt.
'Vogue' is endlessly iconic, from the black and white video to the song itself, which paid homage to black LGBTQIA history, hearkening back to the ball scene and culture, which is still prominent today.
00's: 'Hung Up'
Time goes by so slowly for those who wait. This video has actually almost hit 200 million views, and it isn't a surprise, it's a song that is dearly beloved by both young and old audiences.
With a fantastic sample from 'Gimme! Gimme! Gimme! (A Man After Midnight)', Madonna managed to create a dancefloor hit that is still enjoyed to this day.
10s: 'Bitch I'm Madonna'
Often misheard as "Bitch i'm a donut", this song has smashed 300 million views on YouTube. It definitely isn't one of Madonna's best songs, but if features production from Diplo and SOPHIE, which is pretty incredible.
It also has a pretty sweet feature from Nicki Minaj to boot, which always helps with racking up views.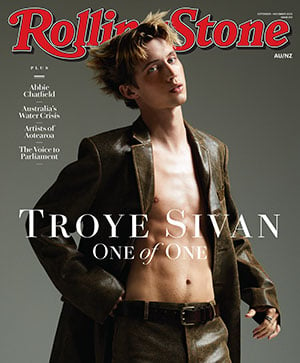 Get unlimited access to the coverage that shapes our culture.
Subscribe
to
Rolling Stone magazine
Subscribe
to
Rolling Stone magazine