With the wait for Tool's long, long, long-awaited new album, Fear Inoculum, now officially over, vocalist Maynard James Keenan has spoken to Tone Deaf about what he perceives to be the upside and downside of the 13-year gap between the new LP and 2006 predecessor 10,000 Days.
"I would argue there's more downside than upside, because you only get so many chances in life, you only get so much time," he offers. "With the right pressure and the right force, maybe we could have got this thing done sooner.
"And [the rest of the band] would probably argue that it wouldn't be the same, and I would say probably, but it doesn't mean it would be worse. It might just be a little different. Because I'm sensitive of time; understanding it's very short.
"I've had enough losses in my life to understand, take this thing and get it done. I would argue that we've lost some audience, we've lost some listeners because we took so long. I'm very proud of the piece we've done…I don't know. It was a long time."
Check out Tool's 'Vicarious':
Keenan also took the opportunity to reflect on what he wanted to achieve vocally on Fear Inoculum, and how his performance style has changed since the LA quartet released their debut EP, Opiate, in 1992.
"I think subtlety is something I was missing in the earlier Tool albums. Subtle range," he explains.
"When I listen back to some of the earlier vocals, there are some qualities to those, but all I can hear now is incorrect vocal practices. Aggression's fine, but it's not sustainable. There's no range to it. There's a lot of…mostly screaming [laughs].
"I can do that now, and make it so I'm not causing permanent damage to my vocal cords, and in the process actually open up [myself] to more subtlety within that vocal. From a distance it can still sound like a scream, it can still sound like a growl, but without leaving a permanent mark on your instrument."
Tool's Fear Inoculum is out Friday.
Check out 'Fear Inoculum' by Tool: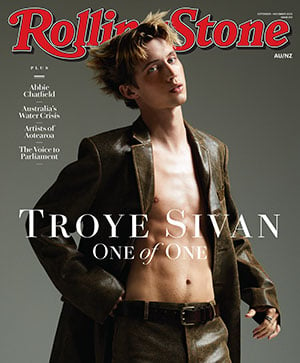 Get unlimited access to the coverage that shapes our culture.
Subscribe
to
Rolling Stone magazine
Subscribe
to
Rolling Stone magazine