Rock star are prone to say some pretty weird things from time to time, like when Sammy Hagar insisted that he was abducted by aliens who downloaded the information in his brain.
Now 'Bat Out Of Hell' singer Meat Loaf has thrown his hat into the ring by revealing to Shortlist that he has not only seen but also spoken to ghosts.
"I believe there's something when you die because there are ghosts. I've seen them, I've been around them. Some are just energy left behind, and some are intelligent. I've had conversations with them using a K2 meter, which lets them answer 'yes' or 'no'."
The 64-year-old singer also recounted an experience he had with at ghost who he mistook for a groupie. "I chased one across the room once," he said. "And when we were making 'Bat Out Of Hell' I saw a blonde girl in a white dress."
"I went downstairs and told the guys, 'There's a groupie up on the balcony,' and they go, 'How would she get up there?' Everybody went up and no one was there."
Ok, we know what you're all thinking. Lay off the drugs Meat Loaf. But the singer insists that although he had tried drugs in the past he never took them regularly and he has never been a big drinker. He also thinks the idea of 'going towards the light' when you die is pure crap as he's had numerous near-death experiences.
"I rolled into a river in a car. Got hit in the head by a shot put," he said. "I was on a commercial airliner landing in DC when the wing hit the runway. That was great [laughs]. I've had 18 concussions. I think I had a 19th, but I didn't go to the doctor, so it's not official."
Meat Loaf made headlines around Australia last year when he performed as the musical entertainment for the AFL Grand Final – a performance that was panned by critics and the AFL alike. The singer had collapsed a number of times on stage leading up to the gig but maintained he was fit to perform.
After his on-stage mishaps Meat Loaf candidly declared he wanted to die on stage, revealing to Piers Morgan "I go out on the stage as if it's the last thing I'll ever do. I've always said – if I'm going out, I'm going out on stage." However he goes, we hope he doesn't come back to haunt us.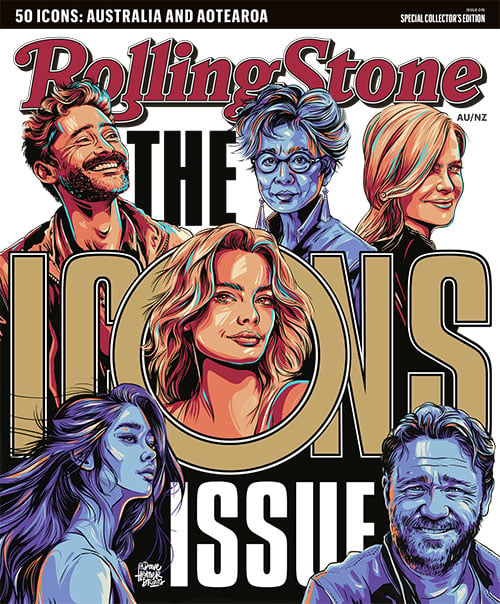 Get unlimited access to the coverage that shapes our culture.
Subscribe
to
Rolling Stone magazine
Subscribe
to
Rolling Stone magazine