It's hard to believe that it's been three years since Sydney's Montaigne released her daring, ARIA Award-winning debut record, Glorious Heights. Now, she's back with a brand new single, tour announcement and confirmation that she will be releasing her second record, Complex, this year.
The latest single, 'Ready' is an ode to activism.  "To me the song is about this political moment, where humanity is starting to realise how actually cooked this planet is, that it never had to be like this, and that we have the power now to overthrow those who've forced us into this corner," Montaigne explained in a press release. "It's music that I'm proud of representing, because I think that it reflects the feelings swirling around the current political shitfest my generation is facing, and it attempts to transform the anxiety amongst those feelings into angry power. It's like a fuel source."
Complex is set for release on August 30th. It boasts a spectacular roster of producers, including long time collaborator Tony Buchen, , Wynne Bennett (Twin Shadow, Janelle Monae), Dave Sitek (TV On The Radio, Yeah Yeah Yeahs, Foals), Eric J Dubowsky (Flume, St. Vincent, Dua Lipa) and more.
Montaigne has explained that the record "all came together over a couple of years and each song pertains to a different period of my life."
"It's basically a series of portraits of all of my insecurities, or the weird relationships I've been in, or neurotic feelings I've felt while being attracted to others. The album's like this veil behind which I stashed all these secrets I was keeping from myself."
If lead singles 'Ready' and 'For Your Love' are anything to go off, Complex is destined to be one of the most enthralling records of the year.
To celebrate the release of Complex, Montaigne will be hitting the road in November for an extensive national tour. Check out the tour dates below.
Watch: Montaigne – 'For Your Love'
MONTAIGNE 'COMPLEX' ALBUM TOUR 2019
Pre-sale tickets available Wednesday, 12th June.
General tickets on sale Friday, 14th June.
Thursday, 7th November
The Gov, Adelaide
Tickets: Oztix
Friday, 8th November
Badlands, Perth
Tickets: Oztix
Saturday, 9th November
Mojo's, Fremantle
Tickets: Oztix
Thursday, 14th November
Solbar, Maroochydore
Tickets: Oztix
Friday, 15th November
The Zoo, Brisbane
Tickets: Oztix
Saturday, 16th November
The Northern, Byron Bay
Tickets: Oztix
Sunday, 17th November
The Zoo, Brisbane
Tickets: Oztix
Thursday, 21st November
Tap House, Bendigo
Tickets: Oztix
Friday, 22nd November
Torquay Hotel, Torquay
Tickets: Oztix
Saturday, 23rd November
The Croxton, Melbourne
Tickets: Oztix
Thursday, 28th November
UC Hub, Canberra
Tickets: Oztix
Friday, 29th November
The Metro, Sydney
Tickets: Oztix
Saturday, 30th November
UOW Unibar, Wollongong
Tickets: Oztix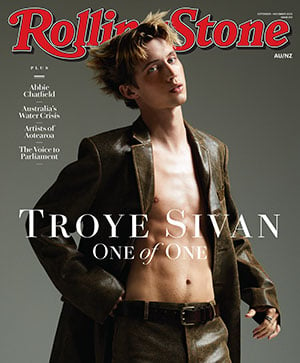 Get unlimited access to the coverage that shapes our culture.
Subscribe
to
Rolling Stone magazine
Subscribe
to
Rolling Stone magazine