System Of A Down's guitarist has offered up a sadly unsatisfactory update as to the group's new record, explaining that it won't be happening any time in the near future.
Ask any System Of A Down fan and they'll tell you that the "will they, won't they" of the band's new album is getting pretty old.
While guitarist Daron Malakian and drummer John Dolmayan have explained that there's "one member" holding them back, it was soon revealed that the cause of this delay is their frontman Serj Tankian.
Back in July, Tankian revealed that he was the cause for the band's hiatus, and didn't even want to be involved in their last two albums.
"It is true that I and only I was responsible for the hiatus SOAD took in 2006," Tankian revealed. "Everyone else wanted to continue at the same pace to tour and make records."
Despite this, the group maintain they're all still on good terms and happy to play shows. However, while bassist Shavo Odadjian recently said it's "just a matter of time" before a new album surfaces, Serj Tankian recently dismissed any notion of a new record.
Now, guitarist Daron Malakian has explained that a new album is definitely not a possibility for the near future.
Check out Daron Malakian's interview with KROQ:
Speaking to Los Angeles station KROQ recently, Malakian explained that he has quite a bit of material saved up for either System Of A Down, or his other group, Scars On Broadway.
"I think my material usually works for both bands," he explained. "So if System decides to make a record at some point, I think I'll have material for that. The thing is, I'm just not waiting anymore to see what's going on."
When being asked what is holding back progress of a new System Of A Down album, Malakian acknowledged it could be an equal combination of creative differences and an unwillingness to kick off a large scale touring cycle in support of an album.
"It might be a mix of both," he explained. "People change as time goes on, tastes change. People want to take the band into different directions, and you have other members of the band that maybe don't want to go into those directions."
"We just haven't come to agreement on how we would want to do it if we did make a record. I never say never, but at this point, it's not likely that it's gonna happen anytime soon."
Of course, while new System Of A Down material isn't exactly forthcoming, Daron Malakian noted that while he recently released Scars On Broadway's new album, Dictator, he has plenty more material ready to go. "I could put out another two or three albums out," Malakian noted.
Check out System Of A Down's 'Toxicity':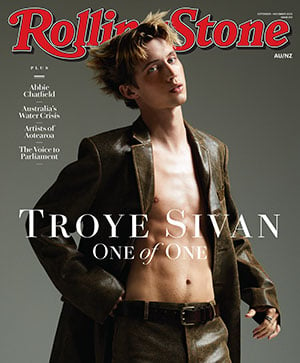 Get unlimited access to the coverage that shapes our culture.
Subscribe
to
Rolling Stone magazine
Subscribe
to
Rolling Stone magazine