Just two months after alt-rock pioneers the Pixies announced the release of their first new album in three years (Beneath The Eyrie is out September 13th), the rock luminaries are headed Down Under.
Including Australia in their mammoth world tour next year, 2020 will see the band perform their two seminal releases 1987's EP Come On Pilgrim and 1988's debut full-length album, Surfer Rosa in full.
The Pixies will also offer up some old tracks not recorded on the aforementioned releases, as well as new tracks from upcoming eighth LP Beneath The Eyrie.
Next March, Melbourne, Brisbane, Sydney and Perth will be treated to early Pixies classics such as 'Bone Machine,' 'Gigantic,' 'Vamos' and 'Where Is My Mind?', all produced on record by the great Steve Albini.
Check out 'Where Is My Mind?' by the Pixies:
The local tour will mark only the band's fourth visit to Australia, and will include a not-to-be-missed show for Sydney fans under the stars at Sydney Opera House Forecourt on Saturday, March 14.
Pixies are of the few acts to be bestowed the honour of pioneering a genre. Having formed in Boston, Massachusetts in 1986, the band changed the way we understood alternative music in the '80s. Sadly, after five genre-defining albums, Pixies disbanded in 1993.
However after reforming in 2004, Pixies shifted right back into selling out tours, and even made a maiden visit to Australia in 2007. In 2010, the band brought its 13-date sold-out Doolittle tour to Australia, and played even more sold out shows here in 2017.
With new LP Beneath The Eyrie out next month featuring 12 new tracks produced by Grammy-nominated producer Tom Dalgety (Ghost, Royal Blood, Pixies' Head Carrier), this upcoming tour should not be slept on.
** UPDATE 09/08 **
Due to overwhelming demand, Pixies have added a second Melbourne show to their already stacked tour. The band will perform a second show at Melbourne's Palais Theatre on Monday, March 9th.
Tickets for all shows go on sale at 1pm Thursday, August 8th. Tickets for the extra Melbourne show go on sale from 12pm Monday, August 12th.
** UPDATE 12/08 **
The Pixies have once again been forced to expand their Aussie tour, announcing a second performance at Brisbane's Fortitude Music Hall in March.
With their performance on Friday, March 12th selling out, a new show has now been added for the previous night, with fans receiving a second chance to see the iconic alt-rockers on Thursday, March 11th.
Tickets to this new Brisbane performance go on sale from 12pm on Tuesday, August 13th.
Check out 'On Graveyard Hill' by the Pixies:
Pixies Come On Pilgrim… It's Surfer Rosa 2020 Tour
 Tuesday, March 9th, 2020 (New Show)
Palais Theatre, Melbourne, VIC

Tuesday, March 10th, 2020 (Sold Out)
Palais Theatre, Melbourne, VIC
Thursday, March 12th, 2020 (New Show)
Fortitude Hall, Brisbane, QLD
Friday, March 13th, 2020 (Sold Out)
Fortitude Hall, Brisbane, QLD
Saturday, March 14th, 2020
Sydney Opera House Forecourt, Sydney, NSW
Tuesday, March 17th, 2020
Fremantle Arts Centre, Perth, WA
Tickets available through Live Nation
Tickets on sale 1pm Thursday, August 8th
My Live Nation pre-sale begins 12 pm Wednesday, August 7 until 12 pm Thursday, August 8th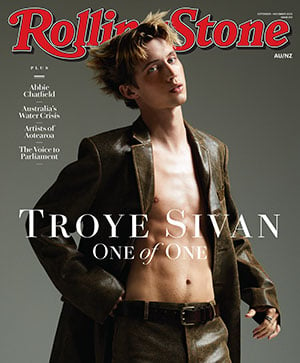 Get unlimited access to the coverage that shapes our culture.
Subscribe
to
Rolling Stone magazine
Subscribe
to
Rolling Stone magazine