For some bands, mixing a variety of styles into their music can be a disastrous mess. For bands such as King Social though, they are proving to be the very example that all bands should strive to follow.
Townsville's King Social formed back in 2013 and quickly began crafting their own unique sound. Comprising of an "Irish-Aboriginal hip-hop artist, an ocker cowboy on lead vocals, a Greek hippy on the drums, a Fijian bassist and a metal-loving lead guitarist," the group is a stylistic and cultural melting pot, with all of the members' various influences becoming apparent in the finished product.
With two EPs under their belt, and a shining recommendation from Jack Black when King Social made it to the top five on Australia's Got Talent last year, the group have just recently released their debut album, In Colour. The record already holds the distinction of being Australia's largest crowd-funded debut record, having raised $28,000 through a campaign last year, but now King Social are also celebrating a #19 placing on the iTunes charts, and a number one placing on the Australian hip-hop charts.
'La Di Da' is the newest single from the King Social's In Colour, and it perfectly showcases the brilliant mesh of soul, funk, rock, and Aussie hip-hop that the group have made their own. With a lush, organic sound, and some perfectly-crafted lyrics being delivered at breakneck speed, 'La Di Da' shows off just what makes King Social a force to be reckoned with on the Aussie music scene.
With the video clip for 'La Di Da' serving as an illustration of sorts for the song's lyrics, its atmosphere quickly diverges into that of a party atmosphere, helping to match the track's overall vibe. Mixed with shots of the band performing the tune, the clip manages to show the band's fun-loving atmosphere, and allows the listener to fully experience the broad levels of talent and musicianship that goes into their work.
King Social are also in the midst of an Aussie tour that takes them all over the eastern half of the country for the rest of the year, culminating in the annual 'King's Christmas', the group's final show of the year in their hometown of Townsville.
For a band who has supported the likes of Sticky Fingers, 360, The Rubens, Dan Sultan, and many more, you can be certain that their live shows are going to be phenomenal. So be sure to grab a ticket and catch these future stars of Aussie music when they swing by your neck of the woods.
Check out the video for 'La Di Da', the newest single from King Social, from their debut record In Colour.
King Social 2017 Tour Dates
Friday, August 25th
Hudson Ballroom, Sydney, NSW
Sunday, August 27th
Hoey Moey, Coffs Harbour, NSW
Friday, September 1st
SS&A Club, Albury, NSW
Saturday, September 2nd
The Retreat Hotel, Melbourne, VIC
Saturday, September 9th
New Globe Theatre, Brisbane QLD
Sunday, September 10th
The Bearded Dragon, Tamborine, QLD
Saturday, September 23rd
Longreach Cup, Longreach, QLD
Friday, September 29th & Saturday, September 30th
Caloundra Music Festival
Kings Beach Park, Caloundra, QLD
Sunday, October 1st
The Salt House, Cairns, QLD
Saturday, October 21st
Darwin Railway Club, Darwin, NT
Saturday, November 25th
Brews & Barbie Bash
Toowoomba Showgrounds, Toowoomba, QLD
Friday, December 8th
King's Christmas
Dalrymple Hotel, Townsville, QLD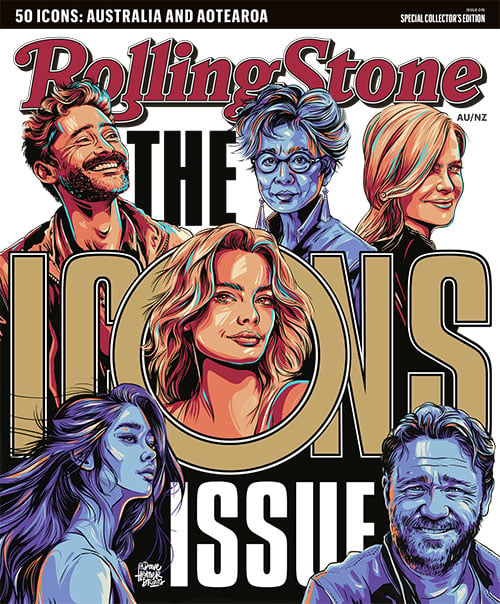 Get unlimited access to the coverage that shapes our culture.
Subscribe
to
Rolling Stone magazine
Subscribe
to
Rolling Stone magazine