As we near the 30th anniversary of the band's debut album, it looks as though a long-awaited reunion from The Black Crowes could be in the works.
Back in 1990, the music world was stunned by the arrival of The Black Crowes, a Southern rock outfit led by brothers Chris and Rich Robinson.
Releasing their debut album, Shake Your Moneymaker, the band's infectious sound resulted in widespread chart success, with classics like 'Hard To Handle', 'She Talks To Angels', and much more becoming rock staples.
Over the coming years though, the band's popularity would continue to ebb and flow, with a three-year hiatus taking place in the early '00s, and another brief hiatus kicking off in 2010. Sadly, following the release of their last album in 2009, the band would play their last show in 2013.
In early 2015, Rich Robinson announced the band's official demise ahead of a planned 25th anniversary tour, citing a disagreement with brother Chris in regards to a proposal regarding ownership of the band as the reason for their split.
Since then, things have been rather quiet, with fans wondering when and if this current dissolution may one day come to an end. Now, it seems as though the future is looking bright for fans of The Black Crowes.
Check out the band performing 'She Talks To Angels:
As The Wall Street Journal reports, sources close to the band have been informed of an impending reunion, with a tour reportedly set to take place in 2020.
Founding drummer Steve Gorman (who recently stated his belief that the Robinson brothers will "probably be on the road soon together with a whole new band calling it The Black Crowes") revealed that he's heard talk of the reunion, but has not been offered the chance to join, claiming "they are going to move forward with new people."
Meanwhile, former manager Pete Angelus noted he's "aware of the deal that the brothers made with Live Nation for a 2020 tour," while another close source did not confirm the tour, but claimed that "there might be something in the works."
However, if The Black Crowes were to reunite, there's no saying whether or not they would be visiting Australia as part of the tour. After making their debut in 1992 in support of their The Southern Harmony And Musical Companion record, fans had to wait 16 years for a return trip, when Bluesfest brought the group out for what seemed like the final time.
At this stage, we'll have to wait and see whether or not a reunion is indeed in the works, but with Shake Your Moneymaker turning 30 this February, one would assume an announcement isn't too far away.
Check out 'Hard To Handle' by The Black Crowes: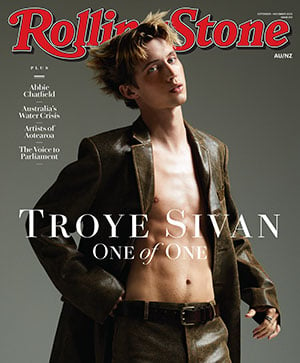 Get unlimited access to the coverage that shapes our culture.
Subscribe
to
Rolling Stone magazine
Subscribe
to
Rolling Stone magazine