Following months of litigation, embattled Australian hip hop festival Supafest has collapsed owing more than $2 million, with administrators appointed to the company and to promoters Paperchase Touring and Entertainment.
Administrators are currently assessing the financial position of the festival and which creditors are owed what, but at this stage they say it is clear the company owes in excess of $2 million.
It's not the first time administrators have been called to the beleaguered festival either. Paperchase was put into receivership for two weeks in August 2011 over $340,000 in outstanding debts owed to an internet entrepreneur, and on April 16, 2012, a receiver was appointed to Supafest, then called off the following day. A receiver was also appointed to Paperchase, but was also called off the following day.
The festival eventually settled the 2011 matter, but sources close to the struggles say the creditors are now seeking to secure their outstanding debts involving the festival.
The news is just the latest in the ongoing saga surrounding Supafest which has been on a sharp downward trajectory after thousands of ticket holders were ripped off when a number of the headliners, such P, Diddy, Missy Elliot and Rick Ross, were pulled off the lineup, according to the promoters to cut costs.
"It is unfortunate when this happens as this dishonest behavior hurts everyone involved."
It was revealed later by Missy Elliot's manager that she was in fact never booked to play the festival. "It is unfortunate when this happens as this dishonest behavior hurts everyone involved," said Missy's long-time manager Mona Scott-Young. "It not only damages the reputation of the artist, but most importantly it disappoints the fans who spend their hard earned money on tickets expecting to see the artist."
Following the fall-out, in which it appeared that the organisers of Supafest had acted dishonestly, at worse, illegally, they remained inexplicably unashamed about their behaviour even when they were slapped with severe fines from Victorian Courts over their shady business practises.
The promoters eventually relented after pressure and offered some refunds to disgruntled fans, but then continually pushed back the refund date due to the time it was taking "reconciling what tickets have and have not been scanned".
But the fight was far from over. In a lawsuit brought forward by the Phonographic Performance Company of Australia (PPCA), Victoria's Supreme Court issued them with a notice of failing to pay the amount of $13,200 owing in collective royalties, in addition with debts worth in the millions owed by Supafest organisers to a number of their creditors.
Then US-based booking agents, the American Talent Agency, slapped Paperchase Touring with a lawsuit in the the New York Supreme Court after the promoters failed to pay the full contract amount for Kelly Rowland and T-Pain, and also sought damages after Sean "Diddy" Combs pulled out of the festival after Paperchase paid him just $200,000 of his promised $1.6 million fee.
While Paperchase and director Dwayne Cross paid in full for just two of the artists the American Talent Agency booked, rappers Ludacris and Big Sean, according to the lawsuit they failed on fronting the cash for the other planned acts and the agency claims the promoter's actions caused loss in commisions, but also damaged its reputation with Supafest performer T-Pain severing his relationship with the American Talent Agency after he wasn't paid in full for his 2012 appearance.
The lawsuit sought $US 1.92 million from Paperchase for breach of contract, unjust enrichment, fraudulent misrepresentation and contract interference.
But litigation is only half of the problem facing Paperchase and Supafest, poor ticket sales also have made their financial position untenable. Despite increasing ticket sales to by 10,000 to a total of 100,000 in 2012, a subsequent statement from the promoters said that 2012's ticket sales "fall well short of the producer's expectations to ensure commercial viability".
"The creditors understand the high prospect they won't get a return if the company doesn't have any concerts"
Now Paperchase and the shareholders of Supafest have been left scrambling to hold Supafest again in April this year to help cover their $2 million debt. According to SmartCompany, founder John Denison has revealed plans on his Twitter to go ahead with the event this year and has indicated that rapper 50 Cent would be on the lineup.
Administrator Arnautovic says that their is some willingness with the festival's creditors to restructure Supafest and Paperchase through a deed of company arrangement and to run the festival again this year.
"First we need to get rid of wind-up applications in various courts to procure support that concerts will go ahead and there is not a lot of time between now and April and we need to get financial resources in place to be able to pay artists," he told SmartCompany.
"Our priorities are just to defer the wind-up app[lication] to try and save it and to try to give Mr Cross an opportunity to secure support from who he needs to." Arnautovic says if they are unable to secure creditors' support for the deed of company arrangement then both Supafest and Paperchase will be liquidated.
"The creditors understand the high prospect they won't get a return if the company doesn't have any concerts," Arnautovic added. "They have no significant assets apart from the intellectual property assets such as trademarks."
The collapse of Supafest comes just weeks after a similar collapse of Peats Ridge. Festival director Matt Grant, issued a statement of January 18th announcing the the festival was unable to cover its costs and would be winding up.
It has since been revealed that the festival owes creditors nearly $1.2 million in unpaid debts, including many high profile musicians across Australia, and a number of other staff and contractors.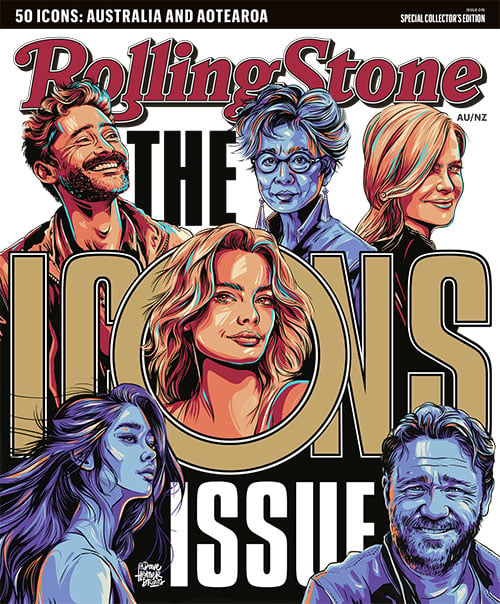 Get unlimited access to the coverage that shapes our culture.
Subscribe
to
Rolling Stone magazine
Subscribe
to
Rolling Stone magazine