Steve Kilbey, front man of The Church, is along with his band the toast of the Australian music industry after he brought the house down with an epic speech at Wednesday night's Australian Recording Industry Association Hall of Fame ceremony in Sydney. Taking to stage to receive the honour apparently without any speech prepared, Kilbey embarked on an address which ran over 15 minutes and was simultaneously humble and hilarious, while also roasting and toasting music industry identities.
He related a near death experience in a World War Two vintage airplane en route to Tasmania with promoter Michael Chugg, saluted musical inspirations such as Johnny Young, Hush and Russell Morris, while also taking a good natured pot shot at TV personality Richard Wilkins and singing a verse of country music legend John Williamson's 'Old Man Emu'.
The Church's guitarist Marty Willson-Piper stepped up to the mic afterwards to dolefully exclaim "We've worked so hard to be aloof and enigmatic. Aloof no more. All ruined in fifteen minutes….after thirty years;" while Chugg stood up and yelled 'Why couldn't you have been like this 25 years ago?" Check out the full speech below.
Before he no doubt begins entertaining offers from TV producers to host his own show, Kilbey will be playing with GB3 TONIGHT, Friday 29 October at the Northcote Social Club in Melbourne in his first public appearance since accepting the award along with Ricky Maymi in his last Australian gig before he returns to San Francisco and the Brian Jonestown Massacre, Philippa Nihill's one off performance of the haunting 'Nectarine', Rob Tickner's last show before he hits the road with Conway Savage, one of Rowan Smith's rare Melbourne performances since his 80's power pop group the Macguffin's, Andrew Nunn's last gig before he creates another controversial punk/funk duo and a rare appearance from Maurice 'The Stud' Argiro before he begins his erotic film career. Get your tickets at www.northcotesocialclub.com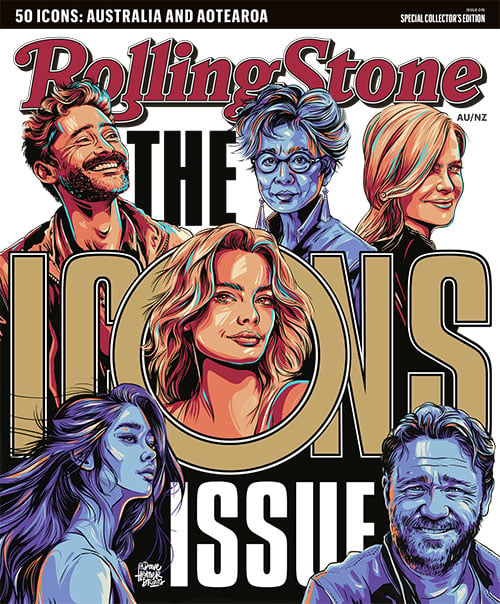 Get unlimited access to the coverage that shapes our culture.
Subscribe
to
Rolling Stone magazine
Subscribe
to
Rolling Stone magazine