When we think of music marketing campaigns, our minds typically jump straight to the ridiculously expensive blockbuster initiatives that only the most richest of moneybags artists can afford.
Kanye West debuting a song by splaying his face on buildings worldwide, anyone? What about Yeezy's pals Jay Z and Beyonce's insane 'On The Run Tour' movie trailer, starring A-list celebs such as Sean Penn and Jake Gyllenhaal? Yes, these epic campaigns are monstrously successful, however music marketing isn't reserved only for the wealthiest high-profilers.
Inertia's Marketing and Communications Director Pam Thornback, a lecturer at the Australian Institute of Music in Sydney, proved this point as she shared her expertise on what truly makes a music marketing campaign.
"The best music marketing ideas always start with the artist: they amplify something about their approaches to music and life that's already there at that time in their career, that's authentic and genuinely interesting," says Thornback.
"Great music marketing is like great music itself: it allows fans to engage with artists in new ways, it always feels natural and smart, and like music, the idea is always more important than the budget."
Using a handful of key marketing campaigns undertaken in the last year, Thornback demonstrates how sometimes the most effective music mindshare can also be the most cost-effective, showing that you don't have to invade a regional town in order to call your campaign a resounding success. Take it away, Mrs. Thornback.
Brian Eno & Karl Hyde's Music App

"At the end of May, Brian Eno and Karl Hyde released their first co-created album, Someday World. Overnight, in celebration of the album's sonic landscapes, they made a free iPhone app (called Soundscape) available. [It] allows fans to point their phones at the LP while it plays in order to see soundscapes that match the album's songs. If a fan hasn't got the album yet, they can go to the artists' website to see a similar effect.
"This app sits so well with everything that fans of Brian Eno's experimental approach like about this artist – it's beautiful, intelligent and engaging. Just like every Eno album, it brings fans something new and stays ahead of the game by offering something additional and unexpected to challenge fans in a new way."

Kelis Creating Sauces & Running A Food Truck

"In between albums Kelis pursued her other love, cooking – she graduated Le Cordon Bleu Culinary School as a chef. In the USA she has her own cooking show and a range of sauces called 'Feast'. To promote her new album Food earlier this year, she branded a food truck at SXSW, where she created the menu, worked with a small team to cook everything and served the food to fans (as seen in the video below).
"Promoting Kelis' new album this way feels right for so many reasons: a number of the songs on the album Food are about food, and this activity not only brought the songs to life but also sat well with the move towards an earthier, more soulful sound in her music. The fact that Kelis oversaw the making of the food and served it to her fans reinforced the authenticity of this as a promotional idea."

Architecture In Helsinki's Pop-up Shop

"To mark the release of their fifth album NOW + 4EVA, Melbourne band Architecture In Helsinki curated a pop-up store in Melbourne Central. They worked with local artists and designers to create a range of products that reflected the album's bright imagery and positivity, from nail polishes by Kester Black, socks by Tightology and bags by Witu to prints of the album's artworks by Santtu Mustonen and sweets in the shape of the band's members by Lucy McRae.
"Aside from being a beautiful, fun and (literally, in the candies' case) sweet visual expression of the album's sound, this activity also showed Architecture In Helsinki as part of an artistic community in Melbourne spanning a number of disciplines but sharing a drive to collaborate on innovative new work and promote each other in mutually beneficial ways."


(Source: Facebook)
Wu-Tang Clan Make One Copy Of New Album, Sell It For Millions

"In April, Wu Tang Clan announced the existence of an album, Once Upon A Time In Shaolin… which has been recorded in secret over the past few years. Only one copy will be produced. The album will be performed in galleries and museums, where fans will pay to hear it (as previously reported). At the end, the single copy of the album will be available to by for a price "in the millions", in fact, the hip-hop legends have said to have received offers stretching the $5 million mark!
"Over the coming months we'll get to see whether or not this excellent idea gets off the ground, but even if it doesn't the publicity that's being created around the idea itself sits well with this collective's enigmatic, slightly other-worldly identity. This idea starts a new chapter in their incomparable story reminding fans that there'll never be anyone remotely like Wu Tang, while also allowing them to present a new way of seeing the value of music."
Want to learn the skills needed for a successful music marketing campaign? The Australian Institute of Music offer courses in a wide range of music industry sectors, giving you all the skills you need. Apply now.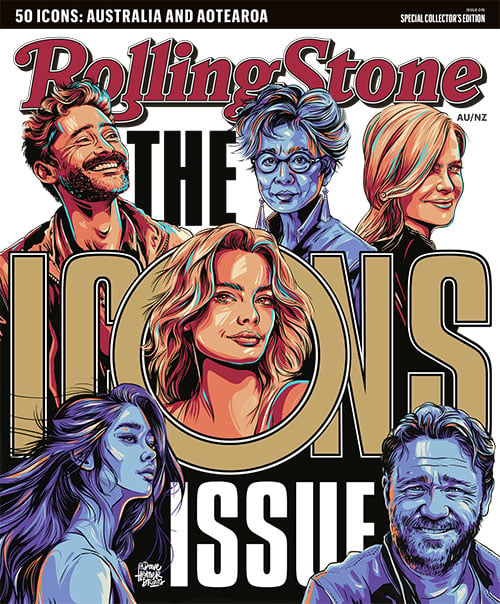 Get unlimited access to the coverage that shapes our culture.
Subscribe
to
Rolling Stone magazine
Subscribe
to
Rolling Stone magazine