This week saw our government unveil the 2016 Budget and it didn't take long for everyone to figure out who the winners and losers are. We at Tone Deaf did likewise in seeing who in the Aussie music industry will be cheering and who will be feeling the bite.
Overall, it seems as though the Turnbull government isn't particularly concerned with the Australian music industry or the arts sector overall. Troubling and confusing when one considers just how valuable our local arts industry is and how much it contributes to the economy.
Furthermore, for a government supposedly bent on encouraging entrepreneurship and innovation, you'd think you'd want to pay attention to a sector which is constantly producing innovative entrepreneurs in the forms of bands, venue owners, label founders, and more.
Winner: Small Businesses
This is a big one, because most entities in the music world operate as small businesses, and we mean most. Everything from bands to venues and contractors set themselves up as small businesses in the eyes of the government and the ATO.
As a result, any changes to small business policy also affects the way bands and venues run. One of the most talked-about aspects of Budget 2016 is another tax cut for small businesses, which is always music to the ears of anyone running a small business.
The government will do this via an incremental process. They'll be gradually increasing the size of businesses that can access the lower tax rate of 27.5 percent before finally reducing the tax rate for all business to 25 per cent.
Winner: Commercial Radio
Commercial Radio Australia and the local television industry have both welcomed the announcement of a 25 percent reduction in commercial license fees, applicable from the 2015-16 license period.
"The cut in licence fees is a welcome relief to Australian radio broadcasters, who operate in one of the most intensively competitive industries in the world," Joan Warner, chief executive officer of CRA, told Radio News.
According to Radio News, commercial radio stations paid a total of $24.83 million in broadcasting licence fees in December 2014 for the 2013-14 period.
Winner/Loser: ABC
Okay, so they're not really winners because they did receive a considerable funding cut. In fact, as the ABC itself reports, there'll be "changes to staffing and programming" as a result of an almost $20 million funding cut.
However, many are portraying the Australian Broadcasting Corporation, which in addition to encompassing jazz and classical stations also comprises the triple j network and Double J, as winners because the cut wasn't as bad as anticipated.
The Morrison budget will continue to provide the ABC with its triennial $3.1 billion base funding, but has slashed the addition $60 million in funding handed over by Labor. It's been reduced to $41.4 million over the next three years.
Loser: Australia Council
One of the most controversial aspects of the previous government's budget management was their significant cuts to the Australia Council, who effectively act as the premier body for handing out arts funding in Australia.
The devastating cuts to the Council's funding received widespread criticism in the arts community, with many claiming they effectively ripped the heart out of independent arts funding in Australia.
For now, it doesn't look as though that's going to change. As Arts Hub reports, it's steady as she goes for the arts in Budget 2016. There isn't a major bout of damage being done, but not much is being fixed either.
Whilst the Australia Council has had a less than 1 percent cut (meagre compared to the $24 million it lost last year), director of Regional Arts Victoria Esther Anatolitis told Fairfax the Council is "one major cut away" from not functioning.
However, what's perhaps most troubling is the fact that Australia's arts sector obviously wasn't a factor for the government going into Budget 2016. They really didn't give it a thought either way, which is not what we want to see from our government.
Loser: Community Radio
One of the biggest losers in Budget 2016 is unfortunately community radio. This year's budget will not maintain funding for metropolitan community digital radio services in Sydney, Melbourne, Brisbane, Perth, and Adelaide.
The $1.4 million per annum cut has the potential to put all community digital radio services at risk and comes at the same time that commercial broadcasters received their aforementioned 25 percent cut in license fees.
"Potentially, it excludes community broadcasters from a digital broadcasting future and threatens the whole community broadcasting sector's role as a key pillar in Australian broadcasting," said Community Broadcasting Association of Australia (CBAA) CEO Jon Bisset.
"This is particularly concerning given the planned reforms to media ownership, which are likely to result in a less diverse media landscape and less opportunities for community participation."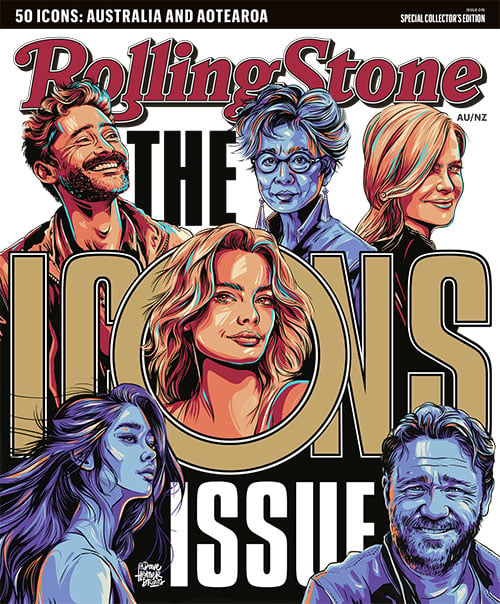 Get unlimited access to the coverage that shapes our culture.
Subscribe
to
Rolling Stone magazine
Subscribe
to
Rolling Stone magazine