Godmother of punk Patti Smith comes back to Australia in 2020 after suggesting she wouldn't play on Aussie soil ever again back in 2017. Not that anyone is complaining though, this is a godsend chance to experience one more time, one of the most revered songwriters in the history of rock.
"Some folks are 70-years-old. So am I motherfuckers," shouted the legendary rocker at her dramatic presentation at Bluesfest in 2017.
It was arguably the highlight of the event, a passionate, visceral performance where she played her seminal album Horses in its entirety, plus a string of some of her greatest hits like 'Because the Night', 'Ghost Night' plus a spellbinding cover of Prince's 'When Doves Cry'.
Born in 1946 in Chicago, Smith's career has been an unorthodox one. Since her debut album Horses in 1975, her output has been irregular, varied and almost unclassifiable. Her work always defied labels, being too "artsy" for the punk scene, (Johnny Rotten from the Sex Pistols once said her music was "hippy shit") and too snarling and transcendental for mainstream audiences.
Patti Smith's own artistic persona is as unclassifiable as her music
Activist, poet, author, actress, muse… she walked the fine line between mainstream and the underground, capable of collaborating with Andy Warhol's Factory with the same ease she rocked the Top 40 with Bruce Springsteen.
After the release of her fourth album Wave in 1979, and probably when her fame was about to hit escape velocity, she retired from the spotlight to marry former MC5 guitar player Fred "Sonic" Smith, with whom she had two children.
She later resurfaced in 1988 with the powerful album Dream of Life, which included the hit 'People Have the Power', only to disappear again.
Love Classic Rock?
Get the latest Classic Rock news, features, updates and giveaways straight to your inbox Learn more
"My art never suffered because I had a husband and children. Having the experiences I had magnified my work, magnified me as a human being," she said in an interview with The Washington Post.
Patti Smith – 'Because the Night'
Her whole life can be described as a painful, valiant exercise of letting go, be it success or tragedy.
In 1989, her former lover, roommate and longtime friend Robert Mapplethorpe died from AIDS-related complications. Then in 1994, her husband Fred Smith perished due to a heart attack. At the time their daughter Jesse was only seven and Jackson their eldest son was only 12.
Patti's brother Todd offered to move in with the family to give her a hand with raising her children. Just a few weeks later, Todd unexpectedly succumbed to a fatal stroke.
"This is what I know" Patti says about loss in her most recent book, The Year of the Monkey.
"…my brother is dead. My mother is dead. My husband is dead. My cat is dead. And my dog, who was dead in 1957 is still dead. Yet still I keep thinking that something wonderful is about to happen, maybe tomorrow."
Smith's 2017 Australian recital was one that saw the fearless art icon blasting away with a powerful voice undiminished by age or the rock'n'roll lifestyle.
Those who were lucky enough to attend will remember her heartbreaking and emotional performance of 'Elegie' which she dedicated to "all those we love" affectionately naming a list of legends no longer with us, including Prince, The Ramones, Amy Winehouse, her late husband, Fred "Sonic" Smith.
The high priestess of punk has been dealing with bronchial problems for a few years, and her doctor had cautioned against long-haul air travel, so the venue had a sad, yet epic, shroud of farewell.
But just as Smith says, tomorrow might bring wonderful things.
Patti Smith – 'Gloria'
She has just published her new book, Year of the Monkey an entertaining and unique journey into the lauded musicians' life and dreams.
Part fiction, part memoir, Smith reflects over our times, her career, and personal life. The release is accompanied by a series of gigs all around the world that will take her to South America, to Europe, and hell yeah, she's coming back to Australia!
"I really thought that I wouldn't be able to come back – so I'm delighted that I was wrong," she said in a press release.
Her life has been turbulent, impossible, and truly epic. How many people in history can say their circle of friends included Mapplethorpe, Warhol, Dylan and Ginsburg? Her album Horses was ranked 44 in Rolling Stone's list of "500 best albums of all time" and on October 15, 2006 she performed the very last concert in the legendary bar CBGB's in NY.
This is a woman that lived a life greater than fiction, and we're lucky to have her.
The Byron Bay Bluesfest has been held each year over the Easter long weekend in the area of Byron Bay, New South Wales, since 1990. Today one of the world's leading contemporary music festivals, it has hosted major artists like Bob Dylan, B.B. King, Elvis Costello and The Pogues.
In 2020 the lineup will include not only Patti Smith, but a shining list of heavyweights of the likes of Lenny Kravitz, The Dave Matthews Band, Eagles of Death Metal and Morcheeba.
Australia's most awarded music festival will take place between Thursday 9th and Monday 13th of April, 2020. More info and ticket sales at the festival's official website.
Aside from her presentation at the Byron Bay Bluesfest, Patty Smith will have a show in Sydney on the 15th and 16th of April at the Enmore Theatre, and in Melbourne on the 21st and 22nd of April at The Forum. Ticket pre-sales will start this Thursday, October 24th.
Patti Smith
2020 Australian Tour
Also appearing at Bluesfest
Presale: Thursday, October 24th 10 am AEDT
On Sale: Monday, October 28th 10 am AEDT (Australia)
Wednesday 15th April 2020
Enmore Theatre, Sydney
Thursday 16th April 2020
Enmore Theatre, Sydney
Tuesday 21st April 2020
The Forum, Melbourne
Wednesday 22nd April 2020
The Forum, Melbourne
Bluesfest 2020
Lineup
Lenny Kravitz
The Waterboys (Exclusive)
Jimmie Vaughan (Exclusive)
Eagles Of Death Metal
Zucchero (Exclusive)
Ani Difranco
Cory Henry & The Funk Apostles
Amadou & Mariam
The Allman Betts Band
Yola
Tal Wilkenfield
Joachim Cooder (Exclusive)
Steve 'N' Seagulls (Exclusive)
Joining…
Dave Matthews Band
Crowded House
Patti Smith and Her Band
George Benson
Brandi Carlile
John Butler
Xavier Rudd
The Cat Empire
Morcheeba
John Prine
Jenny Lewis
Frank Turner
John Mayall
Buffy Sainte-Marie
The Marcus King Band
Walter Trout
Christone "Kingfish" Ingram
Greensky Bluegrass
Larkin Poe
The War & Treaty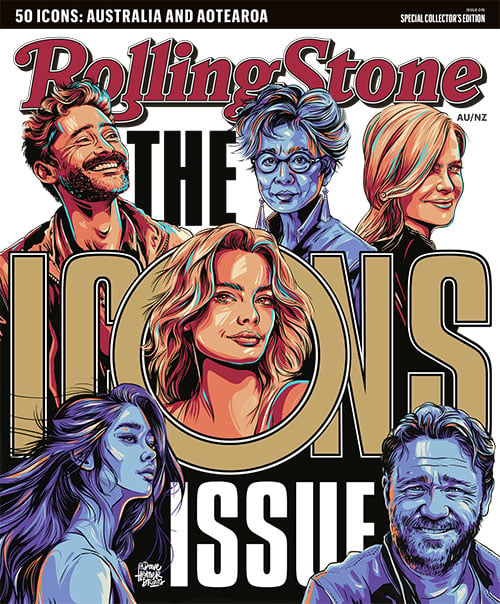 Get unlimited access to the coverage that shapes our culture.
Subscribe
to
Rolling Stone magazine
Subscribe
to
Rolling Stone magazine