It seems that not even a $2.5 million lawsuit can come between hip-hop legends Wu-Tang Clan, as founder RZA explained on the latest episode of Rick Rubin's Broken Record.
Despite the ongoing legal battle between RZA and fellow Wu-Tang member U-God that has been going on for several years now, the rapper and producer has now insisted the situation between the whole crew remains "at peace".
"We are a brotherhood," RZA explained to host Ruben.
"Look, my best example is that I got a lawsuit. U-God is suing me, right? And this lawsuit has been going on for three years now. And we were in Australia last year. They did a Wu-Tang tour in Australia at the Syndey Opera House, and he gets there and his credit card isn't working."
He continued, "So I took my credit card, put him in a suite, and took care of everything for him. And then GZA's like 'Only Wu could do that. This ni**a's suing you, and you're feeding him and lending him money.' I said that's business. I love this man. I love my brothers, man."
"We have that love for each other," RZA added.
"I'm proud, and I think our parents would be proud. This is a community. Wu is a community. A lot of these bands, maybe two guys know each other. This is a group of men who at minimum, twenty-five, thirty-year relationships. Me and Raekwon go back to the third grade, bro."
Love Hip Hop?
Get the latest Hip Hop news, features, updates and giveaways straight to your inbox Learn more
He added, "It's a blessing and that part of it permeates and seems to trump anything else."
The pair's tumultuous relationship was made known in U-God's 2018 book RAW: My Journey Into the Wu-Tang, in which U-God took aim at RZA's leadership skills over the group.
"Right now, it just looks like the Wu brothers are not on the same page, going at each other's throats, missing shows, and all that," U-God wrote.
"But, to me, it's really years of BS catching up to RZA… Don't get me wrong, at the end of the day, my brothers and I typically work things out and still come together as the Clan, but in 25 years of being in the business, RZA has never placed the group at an A-list agency."
"Just talking about this shit frustrates me," he added. "I mean here we are, the Rolling Stones of hip-hop, and we ain't even got proper representation. Meanwhile, RZA's always had A-list agents repping him personally. What the fuck is that all about?"
Check out RZA talking his relationship with Wu-Tang Clan: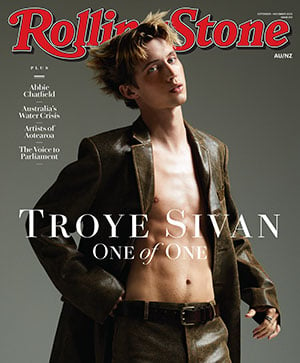 Get unlimited access to the coverage that shapes our culture.
Subscribe
to
Rolling Stone magazine
Subscribe
to
Rolling Stone magazine