It seems the streaming services wave is still being ridden, not just by providers, but surprisingly by record labels themselves.
Following the launch of the Google Play All Access music service last week and Spotify's grand reveal of streaming numbers charts yesterday, indie music representatives and global rights agency Merlin has published a survey on Indie Record labels and their digital revenues, and the results herald more than a few surprise developments and trends for all parties involved.
Having conducted the survey across 20,000 of the agency's members in 35 different countries, taking into consideration the collective 6.5 billion streams accumulated in the past year, its evident that the streaming market is substantially lining the pockets of indie record labels – with one in four labels now earning more from music streaming than downloads.
According to CMU, between 2011 and 2012, 92% of Indie Record labels have seen streaming and subscription revenues increase year by year, a third experiencing an exponential revenue growth of 100%, according to the new survey. "Five years on from the establishment of Merlin, it is clear that the streaming business is coming of age." – Charles Caldas, Merlin CEO
These increases are reflected in a shift of profit ratio between streaming and downloads, the former winning outright – a quarter of the labels proving to gain most of their income from streaming compared to download sales. This trend is most representative in Europe where a third of indie labels are bring in more than 50% of digital income through streaming.
The royalties to be accumulated from streaming services this year are estimated to reach in excess of $65 million. However, as TechCrunch observes, when this pool of profit is distributed between the 20,000 labels the average profit per label levels out to $3,250, which means that groups that Merlin represents – including The National, Grizzly Bear, Bon Iver and indie labels like Domino and Beggars Group – are benefiting in small ways from the streaming service boom.
Despite the exponential growth of music-streaming for indie records eclipsing downloads, the latter format is still growing – albeit at a slower rate.
With the numbers varying slightly between CMU and TechCrunch sources, only 64-66% of the surveyed labels saw a la carte download sales increase. According to CMU, just over 20% of labels saw an increase of download sales reach 50%. Compared to the 33% of labels boasting a 100% growth in streaming revenue, only a measly 8.4% of labels could say as much for download sales.
That being said iTunes is still placed as the number one source of global revenue for Independent labels, with Spotify (who are celebrating their first year anniversary in Australia) following close behind in second place. The full breakdown of the services is as below (though Merlin would not divulge financial breakdown).
Top 10 Service Rankings For Merlin Users
| | | | | |
| --- | --- | --- | --- | --- |
| | GLOBAL | USA | UK | EUR |
| 1 | iTunes | iTunes | iTunes | iTunes |
| 2 | Spotify | Spotify | Spotify | Spotify |
| 3 | Amazon MP3 | Amazon MP3 | Amazon MP3 | Amazon MP3 |
| 4 | eMusic | eMusic | Deezer | Deezer |
| 5 | YouTube | YouTube | eMusic | Beatport |
| 6 | Deezer | Beatport | YouTube | eMusic |
| 7 | beatport | Deezer | Google | YouTube |
| 8 | Google Play | Rhapsody | Rhapsody | Juno |
| 9 | rDio | Google Play | rDio | Musicload |
| 10 | Musicload | Juno Download | Beatport | Rdio |
With Merlin members boasting a 12-20% higher share in the streaming market compared to the overall digital market in the US and UK, its fair to say, despite immediate prejudices expressed towards the streaming format over how much it benefits artists financially, the average independent record consumer and provider are mutually benefiting from it.
This mutual-beneficial dynamic between provider and consumer is one reinforced by Merlin CEO Charles Caldas, who states in the report that the nature  of the so-called "new generation services" has created both "a new dynamic of consumer freedom, limitless choice and myriad paths to discovery" and doubly has "put a lot of control back into the hands of rights owners."
Mr Caldas discussed the survey results as part of a keynote speech at the UK's Great Escape Festival last week, opening his address by saying: "Five years on from the establishment of Merlin, it is clear that the streaming business is coming of age."
This sense of autonomy in the digital music landscape is one which Caldas perceives as unique and suggestive of the type of consumer that independent listeners are. More importantly it is a landscape that needs to be protected, as Caldas prophetically forewarns:
"But the ecosystem is fragile: power is more concentrated than ever, and we are seeing an attempted land grab by the largest companies for digital market shares as they try to recreate the old-market advantages they are clearly losing in the digital space."
With a so-called "consumer freedom" being enjoyed by indie listeners "bringing incremental value to the market," or more importantly expanding the independent market through "subscription space" rather than "physical or download space," the potential growth of the independent sector thanks to streaming services means Merlin members could expect royalties topping $65 million by the end of 2013.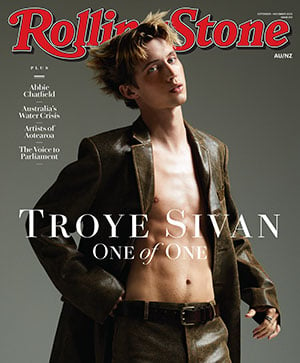 Get unlimited access to the coverage that shapes our culture.
Subscribe
to
Rolling Stone magazine
Subscribe
to
Rolling Stone magazine