Compton, California. It's a name synonymous with danger, and hip-hop. Home to N.W.A, The Game, Kendrick Lamar, all affiliated or associated with music industry goliath and Compton native, Dr. Dre. Back in the late '80s and early '90s ,however, success for anyone residing in Compton was a major unlikelihood.
In fact, before the G-Funk and Gangsta Rap boom the East Coast had a monopoly on success in hip-hop. One artist who managed to break through that void, and without the backing of Dr. Dre, was Futurama's Kwanzaa-Bot, aka Coolio.
Born in 1963, Artis Leon Ivey Jr. first got hit start in music in 1987 with singles 'Watch Gonna Do' and 'You're Gonna Miss Me' and later in 1991 he was part of WC and the Maad Circle. First making steps at the age of 24, Coolio wouldn't achieve mainstream recognition until he was 29 years old with his signing to Tommy Boy Records. His debut solo album It Takes A Thief notched platinum status boasting the Billboard Hot 100 charting hit 'Fantastic Voyage'.
The following year, Coolio became a household name with the lead single for the Michelle Pfeiffer drama Dangerous Minds. A dark West Coast gangster rap answer to 'Smells Like Teen Spirit', the song stayed at #1 on the Billboard Hot 100 for three weeks and charted at #1 across the Europe, Northern America and Australasia. 'Gangsta's Paradise' became a global hip-hop anthem of the '90s generation and in 1996 Coolio received a Grammy for Best Solo Rap Performance.
For myself, a snotty nosed English-Australian boy discovering hip-hop in Victoria's Dandenong Ranges, from hearing 'Gangsta's Paradise' for the first time while playing Super Nintendo at a friend's house in 1995, to racing home after school to rap along to the Keenan & Kel Show theme song, to stomping across the living room carpet chanting the Monstars anthem from Space Jam; Coolio was the voice of my childhood and my induction into hip-hop.
As we all said goodbye to the '90s, Coolio quickly became a fond reminder of yesteryear, delivering antics on Celebrity Big Brother, Wife Swap and Celebrity Cook-Off (oh yeah, he's a chef – way before Action Bronson's Fuck That's Delicious, there was Cookin' with Coolio. If you haven't seen it, your life needs it), and in that vein of blasts from the past, earlier this year Coolio popped up once again in a viral video featuring him rapping 'Gangsta's Paradise' in its entirety while riding the Sling-Shot in Surfer's Paradise.
Tone Deaf interviewed the woman sitting alongside Coolio's zero gravity karaoke session, but one question remains: Why? "I just wanted to see if I could do it while my body was zipping out of all that G Force," Coolio's smokey voice answers. "I just wanted to see if I could get it out. If I had enough wind and had enough power to do it, that's all." Quite a non-dramatic moment in the end. "I did it solely for selfish reasons."
Love Hip Hop?
Get the latest Hip Hop news, features, updates and giveaways straight to your inbox Learn more
Coolio's wacky and animated personality in his private life doesn't typically gel with the portrait a city like Compton paints; not including Ice Cube's less-gangster turns in Are We There Yet? However, whether watching him take out Celebrity Fear Factor or devouring a demonic plate of hot wings with a "stone face" equipped at all time, is his icy calm demeanour typical of most Compton rappers?
"It's probably more of a Coolio thing. You don't see rappers from Compton doing all kinds of stuff a lot, especially when you know a lot of rappers in Compton, when they get a certain level of success, they become uppity and they don't do anything. They feel like they're elites. I'm not an elitist. I have some strengths but I also have some weaknesses and I do me. I try things. I'm not afraid to get out of my comfort zone."
Born in Pennsylvania but moving to Compton at 9 years old, the '70s and '80s were tumultuous times for youth residing in USA's West Coast, and the culprit gives pause on today's political climate in America.
"The Californian Government," Coolio pin-points why it was so difficult for youth in his state. "Ronald Reagan was in office as the President. Ronald Reagan didn't give a damn about people in the inner cities. And he showed it. We called it Reaganomics. And they cut all the programs for kids. They cut the theatre programs, they cut all the sports programs, they cut a lot of the after school programs… a bunch of the boys and girls clubs closed and there was just not a lot of opportunity for us at the time."
Without Government funded programs, the youth created their own chances to not become another Compton statistic. "We wanted to play sports every day. We tried to stay active. That way it kept you out of trouble."
That is another word synonymous with the Californian city, but what was it like waking up every day in that environment? "The fear. When I grew up in Compton it was a dangerous place to grow up in, in that time. There was a certain fear that you had. It was scary… You never knew what was going to happen.
"There were active predators that were constantly riding around in cars with guns looking for somebody to kill. You never knew, you could be walking down the street, someone rolled up on the side of you asked you where you from, or not, or they would know where you're from, come into your neighbourhood and roll the window down. Next thing you know there's a gun pointing out the window and somebody's shooting at you.
"I can remember several times between the ages of 13 and 21 where a car rolled up, every car that rolled up on the side of you or every car that rode past you, you'd be ready to go run and hide behind something. I remember being shot at on at least ten occasions that I can think off the top of my head."
I then asked Coolio if he remembered the first time. He proceeded to take me on a guided tour through a typical day in Compton.
"The first time that happened I think I was around 13 years old. We were going to a house party. We had to go about a mile down the road and then walk a little bit as well. But this particular time we got on the bus. We got on the public transit, and we rode down about a mile from my house, jumped off the bus.
"Now mind you when we got on the bus there was about 10 of us, 10 or 15 of us, and two of the guys that rolled with us, two of the older guys, they were professional jackers; they robbed people. So they got on the bus and they robbed like two people before I entered.
"They picked these two guys, they took their watches and they took all the money they had in their pockets, and then we jumped off the bus. Mind you, we didn't pay to ride the bus either. We all walked on and when the bus driver asked us about money, we'd tell him to shut the fuck up and drive. And that's what he did.
"When we got to our stop, we got off the bus, we had to walk about probably four blocks. On the way walking, one of the guys killed a dog. It was a dachshund; the dachshund ran out the yard, barking at us, and this guy named Eddie had this table leg in his hand. It was a table leg from a big heavy wooden table and it was shaped like a baseball bat, but it had this base on the bottom of it carved out into a perfect handle for your hand.
"The dog ran out of the yard barking; he hit the dog from underneath and made the dog fly up into the air. When the dog came down, the dog landed on its back. And he hit the dog in the stomach and killed it.
"I'm like what the fuck? I'm scared shitless. I'm young, I'm a kid. I'm scared. I'm thinking to myself, 'These motherfuckers is crazy. I got to get the fuck away from them.'
"So we went to this party and then one of the older guys in my crew was dancing with this older lady, come to find out that, the guy whose party it is, it's his mum. This dude started feeling on this dude's mum's ass while he was dancing with her and the fucking dude got mad and grabbed a .38 and started shooting inside the party. We all ran out. We was running down the street and I can hear the bullets ricocheting off the ground next to me.
"I fell and I tore a big chunk of meat out of my hand, on my right hand where my pinkie is. I was bleeding and shit. I got up and kept running and ran and got back on the bus and went home.
"And that was the first time. And not the last."
Unfortunately, the other details were standard for 13 year old Artis.
"These dudes that I was forced to hang around with, it wasn't the first time I'd seen them do some crazy shit."
After listening to Coolio's story, breathless, I dusted off my old copy of the Gangsta's Paradise LP and popped it in for a spin. The intro skit 'That's How It Is' re-enacts a typical conversation in Coolio's neighbourhood with L.V After their discussion is interrupted by distant gun-fire, L.V's tired and fearful voice cries, "I'm trying to get up out of here… I'm tired of it." Coolio agrees but then confesses, "You know something though? As much as I hate this motherfucker? I love this motherfucker. That's how the ghetto is, man."
It's an intriguing and inviting moment; despite the nightmarish environment, Compton is still home.
"When I really took a look back at my life, I realised as much as I thought that it was so bad, or the things that I went through was so terrible, I actually realised that 65% of the things I went through as a young man, the shit I got into, it was my fault because I could have avoided a lot of those things but I didn't.
"I went through some adversity, but because of the way things happened to me, it shaped me into the person that I am. Because of that, I don't regret having grown up when and where. It was scary as shit but at the same time it was a bit exhilarating as well."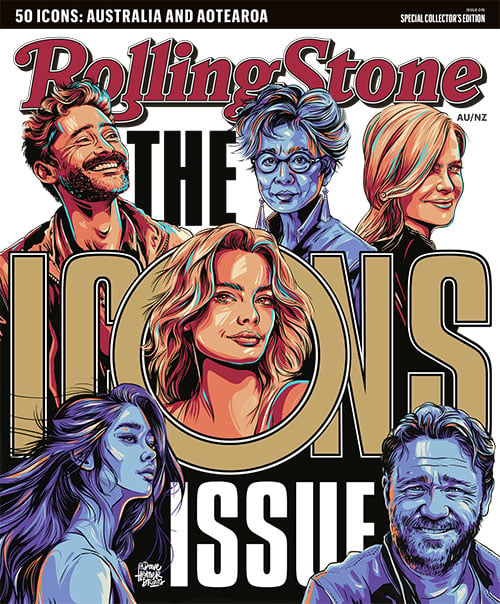 Get unlimited access to the coverage that shapes our culture.
Subscribe
to
Rolling Stone magazine
Subscribe
to
Rolling Stone magazine