It's no surprise to learn that some musicians are worth a fortune, just think of the legacy of Paul McCartney (worth around $570 million), the business-minded, like Dr. Dre (worth $110 million), or both (U2 at $78 million), but its be the combined fortunes of a certain Scottish family and their Australian rock credentials that proves it pays to be young – quite literally.
AC/DC's sibling guitarists, Angus and Malcolm Young, along with their producer/songwriter older brother George Young have been revealed to be one of Australia's wealthiest families, as they appear alongside billionaire bloodlines in the Business Review Weekly's (BRW) 'Rich Families' list.
BRW magazine has published the Top 50 wealthiest families in the world, complementing their usual annual lists of the BRW Rich 200 of individuals, and the Young family sits at #48 on the list with a net worth of around $225 million in the last year.
Though born in Scotland and mostly all living overseas, Angus, Malcolm, and George are all certified Australian citizens, making them eligible for the Australian Rich Families rankings; though it obviously helps being associated with some of the most successful Australian musical exports of all-time.
The Young brothers' appearance on the Rich Families list isn't too much of a surprise; AC/DC are easily one of the world's biggest bands sales wise, in 2009 the RIAA estimated they'd sold 71 million albums, including over 22 million copies of 1980's Back In Black – the second highest selling album of all time (behind Michael Jackson's Thriller).
Those sales figures are all the more impressive when you consider AC/DC's staunch position on digital music, meaning their discography hasn't been widely available outside of physical products. Their back catalogue hasn't even been on iTunes for a year, having only conceded to Apple's popular service in November 2012.
Older brother George Young is no profit slouch himself as a member of popular 60s group The Easybeats, who along with bandmate Harry Vanda, has had a lucrative songwriting career, including the band's own 'Friday On My Mind' and 'Evie Parts 1, 2 & 3'. As Vanda & Young they also wrote major hits for John Paul Young (such as 'Love Is In The Air' and 'Yesterday's Hero') and produced several of AC/DC's albums.
The Young family are the only entertainment figures in the BRW Rich Families list and their combined  $225 million fortune pales in comparisons to the top earners – such as $2.64 billion the Smorgon family makes from investment or the $2.1 billion that the Besen family makes from property and retail. Still, as Angus and Malcolm's own AC/DC classic goes, Money Talks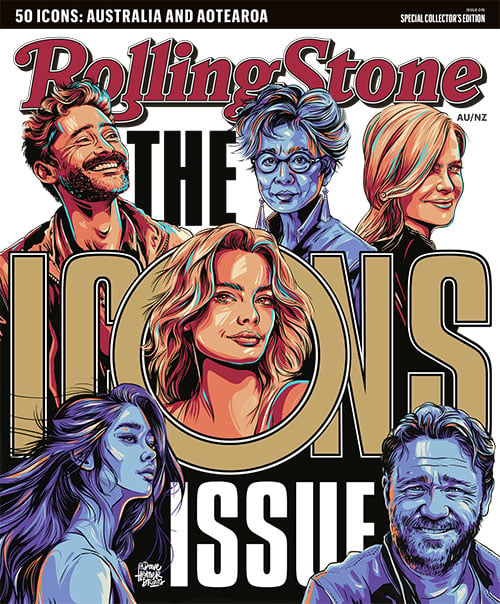 Get unlimited access to the coverage that shapes our culture.
Subscribe
to
Rolling Stone magazine
Subscribe
to
Rolling Stone magazine