The music world needs a blockbuster album, and quick smart, because 2014 is officially becoming the worst year for album sales on record as they hit an all-time low – again.
Just 3.97 million albums were sold in the last seven days in the US, which is the lowest weekly figure since 1991 when Neilsen SoundScan began tracking sales data (and most likely lower than further back than that), according to Billboard.
The previous historic dip came just six weeks ago, when Sia's 1000 Forms Of Fear debuted at #1 with 52,000 copies during a sales week of 4.05 million units. But the latest numbers mark the first time ever that record sales have fallen below the 4 million mark. Ouch. In fact, there's only been five individual weeks in 2014 where album numbers have been above 5 million. Double Ouch.
That 5 million benchmark also looks further out of reach, 29 of 34 weeks this year have been below the 5 million mark, including the last 18 weeks, meaning weekly sales haven't broached the 4.5 million mark since mid-June. The half-way mark saw 113.2 million album units sold in the US (a drop of 15.9m from 2013) with a staggering 2.7 million copies of that being Disney's Frozen soundtrack, the best selling album of 2014 so far.
[include_post id="411012″]
The worrying downward trend can be seen throughout 2014, declining from an average 4.75 million units sold in the first quarter to 4.55 million units in the second quarter to 4.2 million in the first eight weeks of the current third quarter of the year. While plummeting physical sales are definitely to blame (CD sales dropping 19.2% year-over-year), regardless of the niche vinyl boom, digital album sales have also dropped off (11.7%) for the historic dip.
To make matters worse, the album sales slide looks set to continue, with the lowest-placed weekly sales floor of 2002 becoming the new ceiling for sales in 2013 and so on. So if 2014's record sales don't pick up or level out, 2015's new benchmark will be set around the three to four million.
So where has the album-buying public gone? To digital music streaming services like Spotify, it seems, with record industry execs telling Billboard that the rising popularity of music streaming services is partially to blame for the mass decline in physical sales.
Though the industry was boasting early last year that digital streaming and on-demand subscription services were music's great white hope, both overseas and by ARIA in Australia, demonstrating that streaming services weren't cannibalising physical sales but bolstering them, more recent reports have taken a very different tone.
[include_post id="412220″]
Year-end reports from ARIA and America's RIAA have generally shown that while streaming services are on the up-and-up, their revenue isn't growing at a rate fast enough to offset the rapidly shrinking physical sales and their greater profit margins.
Plenty of digital companies have noticed the general public's migration to streaming services, looking to get a slice of the market. While Spotify remains the top dog in most territories (hitting 10 million paid subscribers earlier this year) they've been facing rising competition from the likes of Pandora, Deezer, Beats Music, and iTunes Radio. More recently, Soundcloud has monetised its service with new ad-based revenues while YouTube preps its own controversial music streaming service for the marketplace.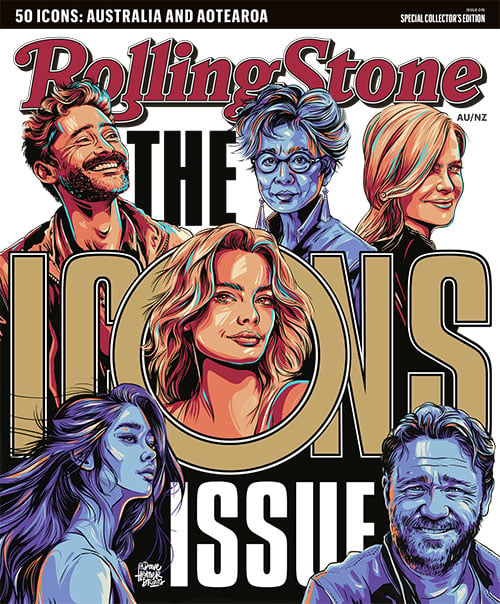 Get unlimited access to the coverage that shapes our culture.
Subscribe
to
Rolling Stone magazine
Subscribe
to
Rolling Stone magazine