Nine Inch Nails fans went into overdrive yesterday when a Seattle radio station leaked the brand new single, 'Came Back Haunted' from the forthcoming album that Trent Reznor had been secretly working on. In the space of an hour the new track had gone from crappy radio rip to official high-fidelity stream online, with Reznor himself tweeting: "Not exactly how we planned it, but…"
In addition, the official Nine Inch Nails Twitter account then revealed that the new album title, Hestiation Marks, due for release through Columbia Records on the 3rd of September this year as the 28th entry in Reznor's 'halo' cataloguing system.
Reznor first dropped the surprise news of brand new studio material from Nine Inch Nails a statement last week where he admitted he'd been less than honest with his leagues of fans.
"I've been less than honest about what I've really been up to lately," wrote the 48-year-old in a post on the band's official website. "For the last year I've been secretly working non-stop with (bandmate) Atticus Ross and (producer) Alan Moulder on a new, full-length Nine Inch Nails record, which I am happy to say is finished and frankly fucking great."
Amongst the hubbub however was another announcement that nearly got swept aside in the wave of Nine Inch Nails hysteria, that King Crimson alumni Adrian Belew, who was thought to be part of the "revitalised" Nine Inch Nails lineup, was no longer a part of the touring band but "just contributed to the album," according to Pitchfork. "I greatly respect trent and the music he makes. no one is at fault. we both agreed it just was not working." – Adrian Belew
Reznor himself had noted at the time of the comeback world tour announcement, that Belew was part of the "revitalised" live lineup, alongside Alessandro Cortini, Josh Eustis, Ilan Rubin, and former NIN associate Robin Finck, who replaced bassist Eric Avery following his departure last month just weeks out from the band's debut date and headline slot at Japan's Fuji Rock Festival this July.
Following Eric Avery quitting, Belew marks the second member to walk from the Nine Inch Nails lineup, and in a post on his Facebook page that has since been taking down (according to Consequence of Sound), he made his decision to split sound less than amicable.
"Hey folks, before this goes too far let me say this: I greatly respect trent and the music he makes. no one is at fault. we both agreed it just was not working," wrote Belew, hinting at some inter-band tensions with the Nine Inch Nails linchpin.
"I'm sorry to disappoint anyone. that really hurts. but NIN will do an amazing show and I am back where I belong: creating FLUX," added the guitarist, acknowledging work had begun on his latest solo record.
Later today however, Belew had deleted the above statement from his Facebook profile and instead replaced it with a short and sweet message that reads: "concerning me being part of the 2013 Nine Inch Nails band: it didn't work."
Belew, best known for his involvement for prog rock legends King Crimson, while also moonlighting with David Bowie, Talking Heads, Tori Amos, and Porcupine Tree, was instrumental to the inception of the new Nine Inch Nails album.
Before Reznor revealed his big Hesitation Marks secret, a note about the forthcoming world tour notes how Belew was a major catalyst:
I was working with Adrian Belew on some musical ideas, which led to some discussion on performing, which led to some beard-scratching, which (many steps later) led to the decision to re-think the idea of what Nine Inch Nails could be, and the idea of playing a show. Calls were made to some friends, lots of new ideas were discussed, and a show was booked – which led to another, which somehow led to a lot of shows.
In another early pre-Hesitation Marks fib, Reznor also said that "there isn't any new material to play except from a couple of tracks Adrian [Belew] and I started experimenting on that were intended to go on a greatest hits record. We decided to push that back to 2014, and there's no new record scheduled at this point." Which turned out to be untrue, much to the joy of Nine Inch Nails fans.
But considering Reznor and Belew were on such good terms, and now the self-censoring statements from the King Crimson guitarist; it would suggest that perhaps the two found it difficult to play nice any longer.
Regardless, the NIN show must go on, with the band already locked in to play a series of global music festivals and today announcing on the official website:
"We've also announced our new tour, Tension 2013, coming this fall to North America. Picking up where [2008 Tour] Lights in the Sky left off, this is the full-on NIN live experience realized as we never could before." Following Eric Avery quitting, Belew marks the second member to walk from the Nine Inch Nails lineup, and in a post… he made his decision to split sound less than amicable.
The new Tension 2013 tour dates sees the fresh NIN lineup playing across America from September until the end of the year, roping in amazing post-rock royalty for support in Godspeed You! Black Emperor and Explosions In The Sky for certain dates, as Pitchfork reports. (Drool!)
The extensive tour likely rules Nine Inch Nails out for an Australian visit this year, but we'd put money on one of the major festivals already kick-starting a bidding war to be the first promoters to bring Reznor and co. Down Under since their 2009 Wave Goodbye Tour dates (we're looking at you Big Day Out and Soundwave).
To get NIN fans back in the mood ahead of their impending return, Reznor has been drip-feeding old material from the NIN archives on a newly-created Tumblr page. A veritable treasure trove of rare photos, images, artwork, and videos from the group's long history has been made available to the public through the online archive.
Best of all is the rarely seen 75-minute tour documentary about the group's Self Destruct Tour, which began in 1994 and ran until mid-1996 across eight massive legs to promote the landmark NIN opus, The Downward Spiral, and features cameos from Marilyn Manson and David Bowie.
View the Hesitation Marks artwork and new 2013 Tour dates below and listen to 'Came Back Haunted'. You can get a free download of the track when you pre-order Hesitation Marks from the official Nine Inch Nails store or from iTunes.
Nine Inch Nails 2013 Tour Dates
July 26th – Niigata Prefecture, JP @ Fuji Rock Festival
July 28th – Ansan, KR @ Ansan Valley Festival
August 2nd-4th – Chicago, IL @ Lollapalooza Festival
August 9th – 11th – San Francisco, CA @ Outside Lands Festival
August 15th – Kiewit, BE @ Pukkelpop
August 16th – Biddinghuizen, Holland @ Lowlands Festival
August 18th – Hockenheim, DE @ Rock 'n' Heim
August 23rd – Leeds, UK @ Leeds Festival
August 24th – Paris, France @ Rock en Seine Festival
August 25th – Reading, UK @ Reading Festival
August 28th – Milan, Italy @ Mediolanum Forum (w/ Tomahawk)
August 31st – Philadelphia, PA @ Made In America Festival
October 25th – 27th – Ashville, NC @ Mountain Oasis Electronic Music Summit
November 1st – 3rd – New Orleans, LA @ Voodoo Festival
Tension 2013 Tour Dates
* with Explosions in the Sky
# with Godspeed You! Black Emperor
09-28 St. Paul, MN – Xcel Energy Center *
09-30 Kansas City, MO – Sprint Center *
10-01 St. Louis, MO – Chaifetz Arena *
10-03 Montreal, Quebec – Centre Bell *
10-04 Toronto, Ontario – Air Canada Centre *
10-05 Cleveland, OH – Wolstein Center *
10-07 Auburn Hill, MI – The Palace of Auburn Hills *
10-08 Pittsburgh, PA – Petersen Events Center *
10-11 Boston, MA – TD Garden #
10-14 Brooklyn, NY – Barclays Center #
10-15 Newark, NJ – Prudential Center #
10-18 Washington, DC – Verizon Center #
10-19 University Park, PA – Bryce Jordan Center #
10-21 Raleigh, NC – PNC Arena #
10-22 Nashville, TN – Bridgestone Arena #
10-24 Atlanta, GA – Philips Arena #
10-25-27 Asheville, NC – Mountain Oasis Electronic Music Summit
10-30 Sunrise, FL – BB&T Center
10-31 Orlando, FL – Amway Center
11-01-03 New Orleans, LA – Voodoo Music Experience
11-05 San Antonio, TX – AT&T Center *
11-08 Los Angeles, CA – Staples Center *
11-09 Phoenix, AZ – US Airways Center *
11-11 El Paso, TX – Don Haskins Center *
11-13 Broomfield, CO – 1st Bank Center *
11-15 Las Vegas, NV – The Joint *
11-16 Las Vegas, NV – The Joint *
11-18 Portland, OR – Rose Garden Arena *
11-19 Spokane, WA – Spokane Arena *
11-21 Vancouver, British Columbia – Rogers Arena *
11-22 Seattle, WA – KeyArena *
11-24 Edmonton, Alberta – Rexall Place
11-25 Calgary, Alberta – Scotiabank Saddledome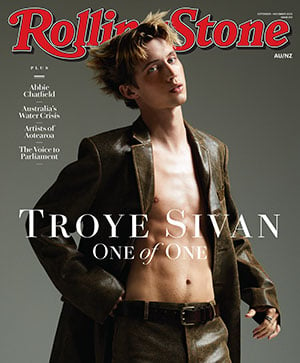 Get unlimited access to the coverage that shapes our culture.
Subscribe
to
Rolling Stone magazine
Subscribe
to
Rolling Stone magazine