The much anticipated new National Cultural Policy is set to be unveiled today with news coming early that it will include a funding scheme where local MPs will hold their own Australian Idol style talent shows in local communities across the nation.
The long-awaited Policy, which is having its first revision in nearly two decades, will include an initiative dubbed Creative Young Stars. The new scheme will give every MP $23,500 to hold their own "Community Idol" to find new young talent.
Primary and secondary school children will be eligible for $500 grants, whilst creative young groups could receive as much as $3,000 as part of $8.1 million Creative Young Stars scheme.
"The program could support the local rock band in Mildura to travel to a battle of the bands in Melbourne, or a young flautists to go to a competition in Perth. Or a dance troupe to compete in an eisteddfod in Sydney or even a ballerina to go to Paris," says Arts Minister Simon Crean who is helping launch the National Cultural Policy.
Former Midnight Oil frontman now Education Minister Peter Garrett supports the scheme saying to students, "this is the one time in your life when you can spread your wings and have a go, and to get a little bit of support along the way can make a big difference to how far you can fly.""There's a heap of talent sitting in schools and the best way to realise your talent is by competing." – Arts Minister Simon Crean
Mr Crean compared the grants to those that already exist for youth who excel in sport, "MPs across Australia get swamped with letters from young people excelling in the arts who want the same help young sports stars receive to train and compete with the world's best," says Minister Crean.
Adding to this, Minister Garrett said, "there's a heap of talent sitting in schools and the best way to realise your talent is by competing."
It might be worth noting however that unlike sport there is no clear winner and loser, and so talent shows like The Voice and X Factor require experienced judges. With such a wide pool of talented kids out there competing for government grants it's a little worrying that winners will be at the discretion of politicians or whoever they elect to judge.
Students will need to lodge their applications through school principals and the lucky winners will be awarded by MP's in presentation ceremonies. Grants are also available for people up to the age of 25 who are backed by a community organisation according the scheme, which allows for funding outside of school talent quests.
The Creative Young Stars program should be a step in the right direction for the government, who have been plagued with criticism over the long overdue announcement of the revised National Cultural Policy, which was revealed at midday today, including a $75 million overhaul to the Australian Council for the Arts, that supplies grants to musicians and artists, as well as Minister Crean encouraging musicians to source crowdfunding to back their projects.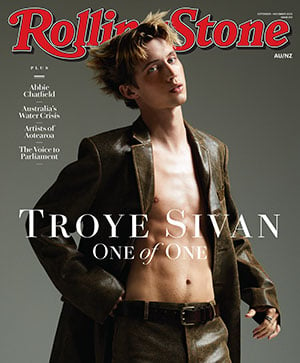 Get unlimited access to the coverage that shapes our culture.
Subscribe
to
Rolling Stone magazine
Subscribe
to
Rolling Stone magazine